Interbrand North America names new CEO
Josh Feldmeth, who heads up the Canadian branch, takes charge of the entire continent.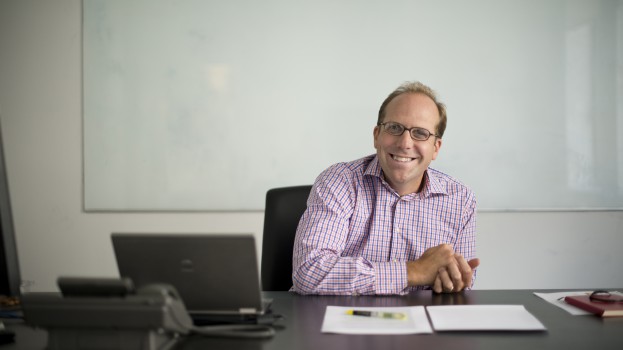 Josh Feldmeth has been promoted from his role as CEO of Interbrand Canada and two U.S. branches to oversee all the brand consultancy's North American activity, extending the number of offices under his leadership from three to five, plus its tech arm, BrandWizard.

Reporting to Global CEO Jez Frampton, Feldmeth will continue to oversee the New York, Toronto and San Francisco Interbrand offices, while adding Dayton, Cincinnati and BrandWizard to his remit, according to a release. With New York continuing to be his base, he will also be part of the Interbrand Global Executive Committee.

Feldmeth will replace former North America CEO Lee Carpenter, who served in the position for 12 years, according to the firm.

In his most recent role, Feldmeth worked with clients such as UPS, AT&T and GE. Since 2002, he has held roles at Interbrand offices in Dayton, Zurich and Amsterdam, before becoming CEO of the New York office in 2010. In 2013, Canada and San Francisco were added to his purview.

Interbrand Canada also had news of its own this week, announcing its corporate citizenship service offering, which existed in the past but is now formalized as a separate service offering within its current office, according to the firm.

At the helm of the new practice is Carolyn Ray, managing director, Interbrand Canada, who said Canada is a particularly key market for corporate citizenship, because social responsibility is prevalent in society's DNA.

"By extending our global expertise in corporate citizenship to Canada, we can learn many valuable lessons from the world's top brands, and help Canadian organizations close the gap between performance and perception," she said.

Meghann Fraser, director, strategy, will also lead the initiative, with a team of analytical, strategic and creative support.