The ties that bind skate sharpeners, musicians and sandwich artists
Passion for craft unites, according to Subway's latest campaign.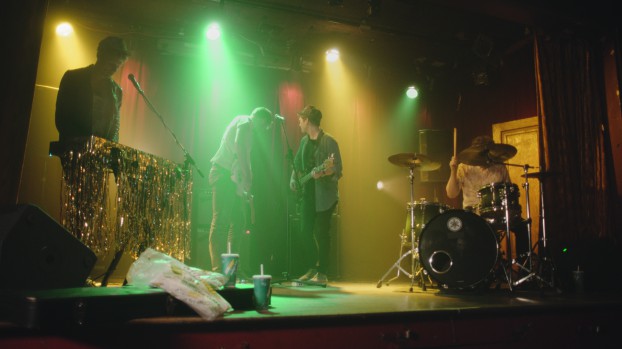 Subway Restaurants has taken a new approach in its creative for its latest campaign, tapping into the notion of craftsmanship.
Slated to kick off Sept. 1, the campaign draws parallels between the work and passion of four Canadian craftsmen (a glassblower, skate sharpener, indie rock musician and street artist) to that of a sandwich artist at the QSR, and will feature TV and radio spots, digital pre-roll and social.
It is a departure from Subway's more food-centric ads, instead focusing more on the brand, says Sacha Ouimet, ECD, KBS+ Montreal, the agency that worked on the campaign. Moreover, he adds that this latest creative draws upon the QSR's origins of creating sandwiches of a high quality.
While sandwiches are available at other QSRs, Subway is the only one with "sandwich specialists," says Kathleen Bell, director, national marketing, Subway Canada.
"It's that passion and attention to detail that we want to continue to focus on and address through this creative," she says.
Customization, which through research the brand determined was a sought after experience for people dining out, has always been part of Subway's DNA, she says.
"But we need to remind people that it's there and that when you come into Subway you not only get a sandwich, you get a Subway sandwich, which is crafted for you," she says, "and you work with a sandwich artist to craft that special sandwich."
Brands have been playing with the idea of craftsmanship and things being well-made, says Ouimet, and during the campaign development, Subway questioned whether it could really tap into this notion. It decided it could because the QSR's sandwiches are made from scratch before consumers' very eyes, he says. The brand's positioning has always been around the idea of freshness and sandwich artists, but the latest campaign conveys the message in a new, modern way.
In fact, the brand considers it to be a first for Canada because the creative hones in on more than just the food itself, keying on craftsmen as well as the sandwiches' creation.
"Mostly in QSRs' [creative], it is very much product-centric," says Bell, "and this time we're trying to tell the story of our product through craftsmen."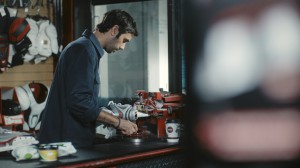 Recent spots from the brand have focused on quality, addressing fresh preparation and ingredients, the latter after a controversy around its bread containing a chemical found in yoga mats. The current creative continues in this vein, but focuses on the notion of customization, Bell adds.

Carat handled media for this latest campaign, with Veritas on PR.

Lunch, which Bell says is growing as a category for QSRs, is Subway's largest daypart. Although Bell won't reveal its market share, she says it ranks in the top three for QSRs. Its marketing department, which sits in the 20-range across Toronto and Montreal, has more than doubled over the past few years.

KBS+ has held the account for the past seven years, while the QSR also works with Boston's MMB for some digital. Recently, Grey Canada's Toronto shop and Austin, Texas-based Proof Advertising came together to form Proof+Grey, which is responsible for creative and strategic work for Subway's Southwestern Ontario, Toronto and Barrie markets.