Etsy sellers step into the real world
Let's get physical. A one-day national event is bringing your favourite artisan to a nearby location.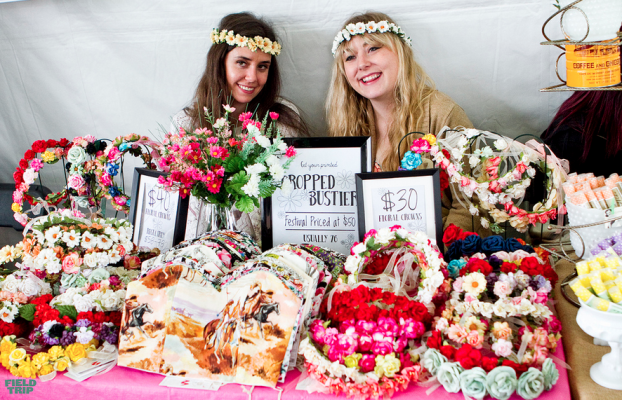 Etsy is bringing its maker movement roots to the forefront with a countrywide pop-up event.
The online platform where artists and curators sell handmade and vintage products is stepping out into physical spaces in a big way with its first-ever Made in Canada event being hosted in 20 locations on Sept. 27. In Toronto, for example, an event will be held at the Mars Discovery District and at OCAD University, featuring more than 170 sellers between the two locations.
Etsy is working to build awareness through the event and create a real-life connection between sellers and the public. It will showcase "the breadth of maker culture and growing entrepreneurship across Canada," says Erin Green, country manager, Etsy Canada. The maker movement, a tech-based extension of DIY culture, is blurring the lines between creators and consumers, with platforms like Etsy providing means for individuals to sell their creations.
Green says the Made in Canada event has been about a year in the making. In addition to providing marketing and PR support, Green says Etsy put on a two-day "boot camp" training session last spring for the event's "team captains" (Etsy community leaders organizing local events) to prep them and provided a PR tool kit on how to promote the event locally, as well as tips on how to secure a venue and attract local sellers.
"For those buyers who know about Etsy, they're converted," Green says. "It's our goal to get people who have not yet heard about Etsy, or know what we're about, to see it offline."
The event will be promoted locally through the local "team captain," with posters provided by Etsy going up near local venues, as well as via social media channels, led by the hashtag #Etsymadeincanada. The event is being supported by Facebook banners, a direct mail piece being sent to 100,000 targeted consumers, as well as local PR.
There will be different activations to support the events in Toronto, including free DIY activities, such as food-jewellery maker Candiware hosting a how-to session on making mini jewellery, while in Montreal there will be live music and a café, in addition to the DIY events.
More than 1,200 sellers are expected to attend across the national events, with Ottawa having the most at 158.
The items showcased at the live marketplaces will also be made available online at Etsy.com/madeincanada.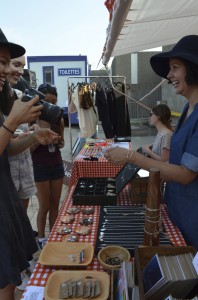 More pop-ups are planned for the fall, though Green would not disclose where they will be held. The brand has previously done a pop-up shop partnership with West Elm and has an agreement with Indigo that sees curated goods from the online platform available for sale both on Indigo's website and in its store in the Toronto Eaton Centre. It also recently ended a 10-day, four-city road trip on Aug. 11, and in June hosted a pop-up event at musical event Field Trip in Toronto.

Green, who says the Etsy Canada team has grown to 10 people from two a couple of years ago, says Etsy does not have a direct competitor, since the majority of retail purchases still take place in bricks and mortar spaces. The company's strategy is to work with those larger retailers to grow its wholesale sales.

"Consumers are wanting to know more about the products they purchase," Green says. "With Etsy, you get to know the sellers who are behind the product you're interested in buying. You can read reviews online, have a conversation with the seller and request a specific order. At Etsy, we put the emphasis on the handmade, custom, unique product offering."

Creative for Etsy is handled by the Etsy Global Brand Studio, and it also works with Toronto-based event styling and design studio Hoopla. Its PR agencies are Rock-it Promotions for Toronto, Rev Communications in Montreal and Carine Redmond in Vancouver and Calgary. It worked with Thinkbox on the "Etsy Road Trip."