SKE Labs brings smarts to the kitchen
The tech co is introducing two new products - one that orders online for you, another that tracks what's in your food.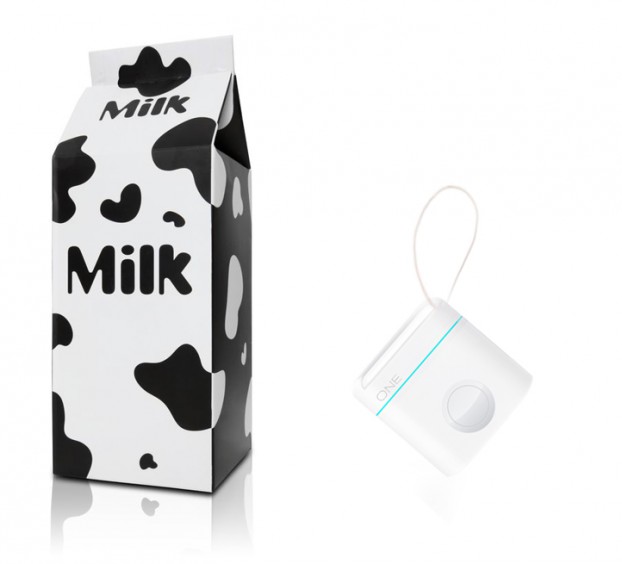 Picture being able to order your next carton of milk or jug of laundry detergent by simply tapping on the nearly-empty container. Or knowing with certainty that eating that cookie in the cupboard won't put you over your recommended calories for the day.
A Toronto-based company is developing two products that will make this possible, turning kitchens into intelligent rooms and linking smart devices with participating retailers.
"The kitchen is very much the centre of where we are going to in terms of the internet of things," says SKE (Smart Kitchen Ecosystem) Labs founder and CEO Madhuri Eunni. "Being able to tap into that sensor network and build a data platform that creates a lot of meaningful applications is what we are trying to accomplish in the long run."
The first product, set to hit the market in a pilot by December, is called SKEOne, a platform that syncs up various smart tags that can be stuck to items in the kitchen, like a milk carton in the fridge or a box of cereal in the cupboard. When the product inside is running low, a user can push a button on the tag with their finger and the platform will check the same product out from a local retailer and set up its delivery to the home. The platform is managed from an app on a user's smartphone, and people can set notification preferences for before or after the replacement product has been checked out.
While Eunni says her company is ready to roll SKEOne out by December, it remains to be seen if retailers are ready and able to adopt to the tech.
She says SKE Labs (which is part of the Mars Jolt accelerator, a startup incubator) is in talks with retailers both large and small to integrate the technology, but the company is prepared to do an initial launch in the meantime to see how people respond to the tech.
The company is looking for multiple partners, she says, noting the platform can be customized for consumers to divide their orders for certain items among multiple stores.
The initial pilot will be done in Toronto and San Francisco, with "pools" of around 200 to 300 people.
The company's other product, which is about six to eight months away from pilot testing, is called SKEWare, a collection of smart jars, bowls and other kitchen items with built-in sensors that track the contents of the things we eat, Eunni says.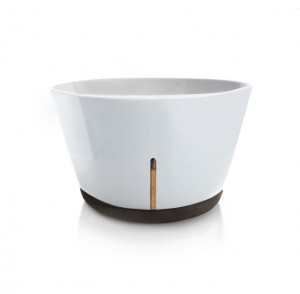 For instance, want to know how much sugar is in your bowl of cereal? Put it in a smart bowl and you can read the nutritional values through the app. Not sure if you have enough rice left to feed unexpected guests? The app could let you know that too. Not sure if you need to eat that apple today or if it will stay edible a few more days? Yes, the platform can tell you about product freshness too.

It could also help people better manage their purchases, Eunni says. Studies done by the company have found we actually waste about 40% of what we purchase, she says, and "a system like this could allow people to be more diligent about what they are using and consuming."

For SKEWare, Eunni says her company is looking to partner with high-end kitchenware brands, like a Williams-Sonoma or Crate & Barrel, to develop a high-tech dish offering. The company has set its sights on getting penetration in North America.

There are other companies working in both spaces, Eunni acknowledges, such as Amazon and Walmart for home delivery, while companies like Vessyl have developed intelligent kitchen items. But her company's point of difference is that between the two products, it completes the loop by monitoring what you're consuming and ordering things when they're needed, Eunni says.

Once launched, the platform should offer marketers a greater understanding of consumer preferences, she adds, since it will track use outside of the store.

"Now, retailers are selling all these products and after that it goes into a black hole, because you have no eyes or ears into how the consumer was using the product," she says. "With SKE jars' intelligence, you end up getting a lot more insight into whether the customer uses something or not and which are the high-touch items in a household."

The company has not started advertising either product as yet, relying on PR and its social media platforms to get the word out, but Eunni says it will consider its options once the pilot starts for SKEOne.