B!G Bronze: JWT and Mazda reinvent the test drive
The pair turned the big screen into a driving machine.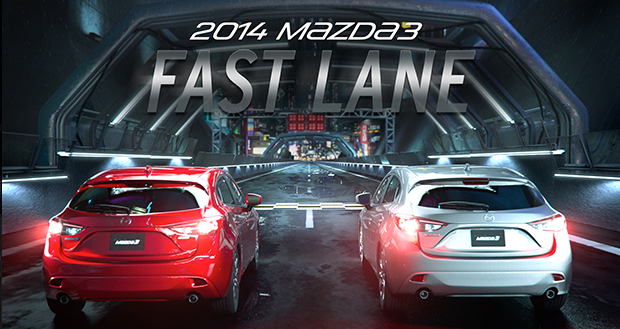 This story appears in the November 2014 issue of strategy.

The challenge and insight

Half of car shoppers would rather go to the dentist than haggle with a salesperson. Research also shows shoppers are considering more vehicles in a shorter amount of time: in 2013, they looked at four vehicles (compared to 2.5 in 2012) and they took 28 days to purchase (compared to 33 in 2012).

Mazda wanted to show how it is different from the competition by promising a unique driving experience, but that experience is difficult to communicate given the short consideration period and the fact that most consumers avoid the dealership altogether. The competition has traditionally pushed a mix of features and fuel economy to drive purchase intent. And though Mazda launched a campaign with similar messaging, it also complemented this with an immersive brand experience.

The B!G idea

The brand and its agency JWT went to the movies to give its target a larger-than-life test drive. They took advantage of the big screen and people's mobile devices, and created the world's first dual-screen cinema experience that leveraged mobile accelerometers.

The "Mazda Massive Test Drive" app turned mobile phones into steering wheels, and the big screen into an interactive, first-person racing experience designed for a crowd. The app synched the cinema screen to participating mobile devices and measured the phone's accelerometer every 200 milliseconds for responsive feedback.

Players had to match the movements of the driver on the big screen, and their score and rank were displayed on their phones. A real-time leaderboard tracked the players, who then received an offer to sign up for a test drive via the app after the race.

The impact

In the end, there was a total of 8,809 requests for test drives, or 5% of all players. This was a 3,940% increase over a typical month. Sign-up rates for movie ticket offers and test drives were 50% for game winners, the highest achieved by any in-cinema app experience. There was a 266% increase in social conversations (10 times higher vs. previous initiatives), as well as 933 Facebook shares/likes – the highest social engagement achieved by any in-cinema app experience. And the campaign had more than 266,000 online impressions in November 2013.