What's your device personality?
Mobile phones aren't just for keeping in touch anymore. Phones are becoming caretaker-like devices, helping us manage our day to day, and other findings from Microsoft's latest screen research.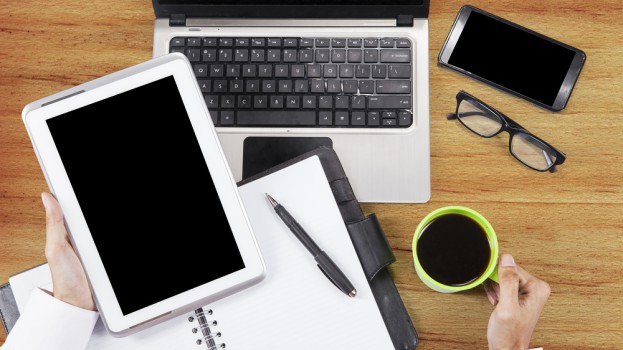 Understanding the roles each screen has in a Canadian's life can help marketers make better decisions when they plan their multi-screen campaigns, and new research from Microsoft Advertising shows exactly what each of those roles are.

This year, in "The Evolution of the Multi-Screening Canadian," Microsoft Advertising used research commissioned from Ipsos Media to combine interviews with 20 Canadians representative of a mix of demographics with a questionnaire of 1,000 Canadians that was in-market from April to May of this year.

Mobile phones, the study has found, have morphed from a device used to help people keep in touch into one that also acts as a "caregiver." Of those surveyed, 53% said their phones occupied their time when they were on the go in the previous week, with 37% using it to help manage their day-to-day affairs and 27% saying they used it to shop online.

TV continues to moves away from being a group viewing experience to a passive activity that is more and more personalized to an individual's taste. Two-thirds of TV owners have some form of internet-connected TV, be it a smart TV or one that's connected through an OTT device, PC or gaming console. More than half of Canadians say they rarely watch a show when it's scheduled, with 62% watching more than one episode in a row. In terms of multi-screening, 82% of those with a connected TV multi-screen, compared to 69% of those with a regular set.

Even for the screens that have maintained the same role in our lives, there is some telling data about how they are used by the modern consumer. Tablets are used more for exploration and the discovery of new content, with 56% using their tablet to search for information, 41% for shopping and between 43% and 49% using it for different entertainment activities.

Personal computers are still the powerhouse platform for most tasks. Within the previous week, 80% of those surveyed searched for information, with 87% saying it was the preferred method for finding information about personal interests (compared to 80% for television, 66% for print publications, 46% for smartphones and 44% for tablets). 60% used it to manage personal affairs, 54% shopped, and it was the clear preference for productivity tasks (91% emailed and 63% worked on documents).

No surprise, multi-screen consumption is a reality, with 75% of Canadians using more than one screen at once, and half use them in sequence, or start an activity on one device before continuing it on another. And the brand implication to this is clear: 74% of consumers remember an ad when it is viewed across multiple platforms.

The trend skews younger, but multi-screening isn't an exclusive millennial activity: while 86% of Canadians that are between 18 and 34 years old use two or more screens simultaneously, that numbers holds at 57% for those over 55. The most popular combinations involve a smartphone, with 75% using it at the same time as a PC and 64% using it while they watched TV. In both cases, 80% of those people were using their smartphones as the secondary screen. Meanwhile, 61% used their computers at the same time as their television.

While 20% of campaigns in 2013 had multi-screen elements, that's estimated to grow to almost half by 2016, so knowing how each screen can best fit into that is vital to an effective strategy. PCs and gaming consoles tend to dominate attention because the activities we tend to use them for require direct focus, while TVs, tablets and smartphones are more passive, and used either in the background or to supplement what we are doing on other devices. For example, the study says the higher prevalence in those with connected TVs multi-screening, combined with the secondary nature of smartphones, suggests that commercials on television could be more effective if they encourage some kind of second-screen activity.

Image courtesy of Shutterstock.