MarbleLive names Rethink AOR
Marblemedia's in-development water park will work with the agency on brand identity.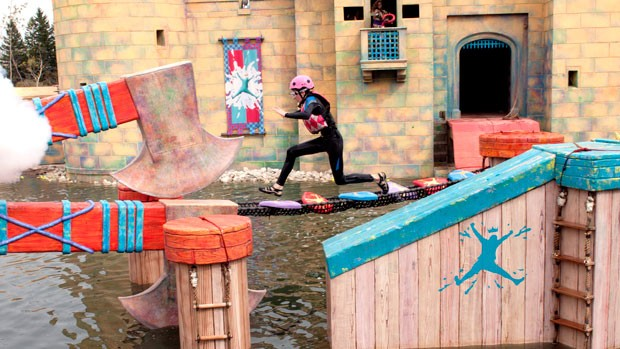 Marblemedia's upcoming $60 million water park facility will be getting a brand identity with help from its new AOR Rethink, according to a release.

The account work will include name, logo and branding development, for the upcoming MarbleLive facility – which will be in the Greater Toronto Area, but has yet to announce a location. Marblemedia is behind YTV's successful show Splatalot (pictured) and works with brands like Danone for branded content integration.

The 100,000-square-foot facility is set to begin construction in 2015 and be fully operation by 2016. The park is set to have a retractable roof so that it can be open year-round, as well open-air wave pools, waterslides, splash pads, sandy beach, party rooms, restaurants and live events, which will all be connected to an online digital space. Once in operation, the MarbleLive attraction will employ 230 people and expects to serve around 500,000 visitors in its first year.

Rethink has picked up many awards over the past few years for its work with Playland in Vancouver (check out some of its wins here, here and here), making the agency no stranger to amusement park branding.

With files from Etan Vlessing.