Aequitas builds its trust
The new stock platform aims to keep complicated issues top-of-mind and relatable ahead of its 2015 launch.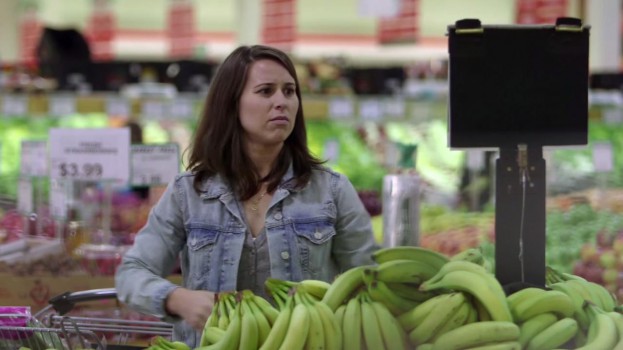 Aequitas Neo Exchange aims to be the newcomer that challenges the reign of the Toronto Stock Exchange, and it's begun to communicate that goal to the average investor through ads that make issues they may not have even been aware of relatable and understandable.
In a local supermarket, creative agency Zulu Alpha Kilo set up a special price board that increased the price of bananas by roughly five times the original price whenever a shopper began to show interest. A video of the stunt, released online yesterday, is meant to show the average Canadian investor the effects of high-frequency trading, and will be pushed through Neo's social media pages.
The Toronto Stock Exchange announced plans to curb the practice in October, but Aequitas Neo Exchange is meant to offer an alternative and be a more open, transparent and fair platform for investors overall. High-frequency trading utilizes computer algorithms to buy and sell stocks in large amounts in a fraction of a second. This can cause havoc on stock prices, and while the practice isn't illegal, it does make it intimidating – and unfair – for the average investor. For Jos Schmitt, Aequitas' president and CEO, being the challenger means branding that differentiates the exchange from other players in the financial sector by being more accessible and not overloading potential customers with complex information.
"There's a trust issue in the market. When you ask the consumer what they think about the financial market and exchanges, it's all a big black box," says Schmitt. "No one is taking the time to explain to them what is going on, what is working and what is going on in the sector. Our goal is to empower them and present ourselves, through the website and the ads, as someone you can engage with, talk with, get information from and trust."
Schmitt says after receiving approval in November from the Ontario Securities Commission and setting a launch date in March 2015 the time was right for its first public-facing marketing.
Zulu was named Aequitas' agency of record in April, and Jon Webber, CD at the agency, says most of their work up until now has been more focused on things like branding. Zulu has also created content for social media to keep the issue top-of-mind, which will be another ongoing goal in the company's marketing activity going forward. Zulu's other work in the financial sector includes Interac, which has taken a similar challenger positioning against the big credit card companies, but Aequitas still presented a creative challenge, being one of the only brands of its kind.
"It can be difficult, trying to boil down the very complicated financial issues to something the average person can relate to," Webber says. "Most people have no idea these [practices of high-frequency trading] are even going on, so part of it is making them aware, but we also had to make sure we could articulate the problem in a way people would understand."
Zulu will produce more videos for Aequitas in the new year. Robin Morrissey, account director at Zulu, adds due to the breadth of the issues the new exchange aims to combat, there are multiple subjects to tackle, and the challenges have resulted in a creative approach that isn't often seen in the sector.
"Traditionally, the TSX is the stock exchange in Canada, and they've never taken the relatable approach," she says. "It's exciting to feel like we're bringing a bold a fresh take to a boring, dusty category."
Aequitas' founding shareholders include Barclay's Corp., RBC Dominion Services, Bell Canada Enterprises and IGM Financial. The Neo Exchnage will begin looking for new listers after the launch, and companies are able to be listed on both Neo and the TSX. The goal is to have 20% of the market trading volume within five years.