Guinness has the homebody market in the can
The beer brand focuses on the quality of its retail product as Canadians turn away from bars this winter.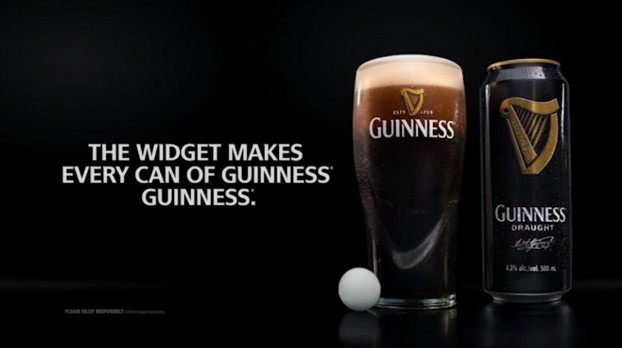 As many Canadians start to hibernate instead of braving the cold to hit the pub, Guinness hopes to educated them on the fact that they can get the quality of a pint from the warmth of their homes.

The 15-second ad takes viewers inside a can of Guinness to focus on the widget, the little ball that releases nitrogen into the beer when the can is opened, giving it a similar head and texture to when it is poured from the tap. TraffikGroup was the agency on the campaign, with MediaCom handling the media buying.

Joel Mallard, director of marketing for Guinness at Diageo Canada, says this is the first time the brand has embarked on marketing activities at this time of year in Canada, instead focusing on St. Patrick's Day and Halloween. While Guinness has taken the quality angle in its marketing in other regions, notably around the technique needed to get the "perfect pour" on a pint, doing so in Canada is another first for the beer and is aimed to increase knowledge and affinity for the retail product.

"Even the people that adore Guinness, we've heard if they ask for it at a restaurant and they only have it in the can, the consumer says no thanks," Mallard says. "We really wanted to communicate the quality of that pour can still come from that can."

Mallard says Guinness and many of its competitors have seen retail volumes go up, as on-premise volumes at bars and restaurants go down. He says this will become more prominent in Canada as winter sets in and people choose to stay in as opposed to going to bars, and Guinness is choosing to "fish where the fish are," as opposed to trying to reverse the trend.

The ad, which was launched online and on television in Canada in October and is supported by social, finishes its run this week, but Mallard says there has been interest in it from the U.S. and Singapore markets, where it will be adapted next, likely ahead of St. Patrick's Day. He adds the head office in Dublin will shop it around to other markets, depending on budget and regional brand positioning. Here in Canada, Mallard says Guinness is developing a longer-term strategy around this campaign, both in terms of new spots and taking it to the retail level.