Why Canadian Tire wants to let it snow
The retailer hopes more winter weather will sustain its latest social media campaign.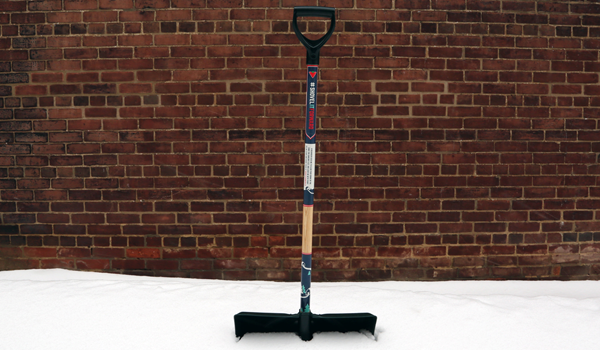 Canadian Tire has jumped on a big annual task – shovelling snow – for its first socially-led campaign.

Canadian Tire surprised residents in seven snow-struck markets across the country by shovelling their driveways in the early morning hours and leaving them a branded shovel, asking them to shovel it forward – in other words, help your neighbours.

The push also includes a website, ShovelitForward.ca, featuring Canadians' tweets and stories about helping out their communities.

For the campaign, Tribal Worldwide Toronto also led the production of a 60-second spot featuring a dad waking up his daughter on a dark winter morning to shovel snow – both at their own home and for their neighbour.

The spot was shared via Facebook and Twitter last week, with limited paid support behind the social media campaign (with promoted photos and videos) for the next few weeks, says Warren Cable, the brand's VP of digital.

A week into is social media push using #ShovelitForward, the retailer is seeing some traction online with both shovellers and media, gaining 1.8 million impressions and just about 459,000 video views.

The idea came in part from being in line with Canadian Tire's brand as a winter store, and also from having fun with a chore that many people dread this time of year, says  Cable.

The idea actually developed in parallel to the #ShovelitForward social media campaign in the U.S., which took flight when a group of Wisconsin firefighters saved an elderly man who suffered a cardiac emergency while cleaning his driveway after a major snowstorm. After bringing the man to the hospital, the emergency crew returned to his home to finish the job.

Cable says Canadian Tire had been working on its Shovel It Forward campaign and website for quite some time, and that the social media trend in the U.S. happened "serendipitously."

Canadian Tire did, however, send 20 of its branded shovels down to Wisconsin as part of its campaign.

The social strategy seemed natural for the campaign, which is meant to highlight local stories, Cable says. The campaign is also weather-dependent, and really only works in markets where it's snowing, making social media the ideal channel, he notes.

The social media push will reach its natural end when the snow stops falling, but Cable says he hopes it will pick up again next winter.