Rethinking education
From our latest issue, editor Emily Wexler asks whether it's time for an educational overhaul.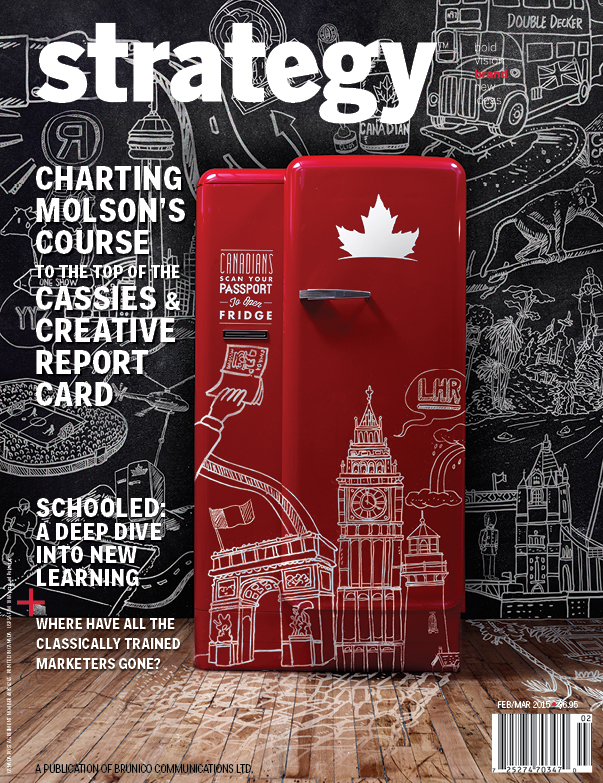 This story appears in the February/March 2015 issue of strategy. 

Reporter Josh Kolm and I recently sat down with high school teachers Craig Morrison and Lauren Hortie who run Oasis Skateboard Factory, an alternative school for at-risk youth. It teaches them to turn their art into business, partnering with agency Anomaly, among others (see the story here).

"I'm a high school teacher that hates high school," Morrison said, referring to the traditional education system where students are expected to sit at a desk all day and are given (from the kids' perspective) arbitrary grades, often on topics they'll never again encounter in real life.

It's not to say there's no value in the traditional system, but it makes you think. The kids at Oasis learn a ton of practical skills that I certainly didn't learn growing up – about running a business, working with clients, developing a brand, even budgeting. Those were skills some of us picked up in the "real world" with part-time and summer jobs. But when it came to actual, job-applicable skills, I personally learned the most from my one-year post-grad college program, which gave us assignments that mimicked the work we'd soon be doing professionally.

The marketing world is changing at breakneck speed, but "breakneck speed" isn't typically a phrase associated with the education system. Is it time for a massive educational overhaul? This topic is far too broad and complex to broach in this single editorial, but it's hard not to notice that something interesting is happening.

In this issue, we outline several ways agencies and organizations are getting involved in the training and education process. They're noticing a hole in the system – such as interns lacking guidance or techies who don't know the marketing side – and taking it upon themselves to fill it.

Then there are agencies becoming incubators for startups, encouraging their staff to learn and expand their minds through osmosis (see here).

And CPG marketers admit the old ways of training may not apply to the generation coming in, so they're starting to adapt to a new reality, such as having the younger folks lead training days, and leveraging the knowledge of partners such as Facebook and Google. For more on the CPG training perspective, see our story here.

Perhaps the lesson here is if the system is lacking, create your own system.

This issue also contains two major benchmarks for work in this industry – the Creative Report Card and the CASSIES. It will be interesting to see how all these new educational initiatives affect the award-winning work in the coming years.

Pop quiz: Will we see more agencies become product creators for clients (or themselves) due to their incubator programs? Will outside-the-box thinking go even further outside the box? Will our children's children take courses in high school on cultivating their personal brands, and ask questions like "what's a commercial?"

The answers may very well determine your industry's future.