Canadian Tire gets some friendly advice
The retailer's "Tested for Life in Canada" program takes on a new consumer-centric spin.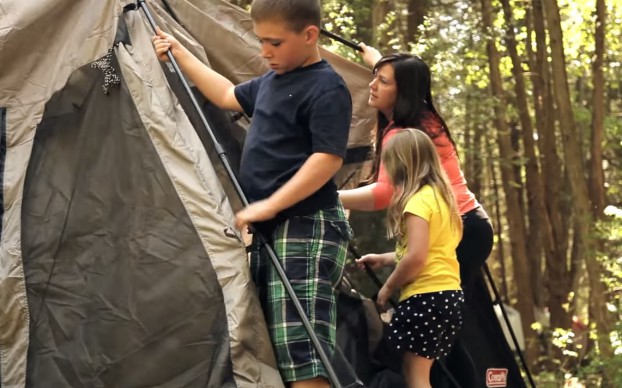 Canadian Tire has launched a new campaign all around life in Canada, featuring real Canadians testing products for the retailer.
Following up on product testing-centric campaigns like the popular Ice Truck activation, the new "Tested for Life in Canada" brand platform highlights 15,000 Canadians providing feedback on products the retailer is planning to sell.
The platform includes a website where Canadians can view videos and see more information from product testers across the country. "The idea of 'Tested for Life in Canada' really is Canadian Tire's way of highlighting  the best products of a given season as chosen by Canadians," says Susan O'Brien, VP marketing at Canadian Tire. "It's also a chance to dialogue with our customer in more intimate ways than we've been able to in the past."
The new program and campaign also go back to the store's roots of understanding what real Canadians need at various times of the year, allowing it to differentiate from other retailers here, she says.
Along with in-store POP materials and features in the retailer's seasonal catalogue and flyers, the campaign features a TV ad and tester videos that will run in-store, on Facebook and on Twitter. Creative was lead by Taxi, with the media buy by Touché.
It will also be leveraging Google's Brand Lift surveys and performance tracking, along with search engine marketing, to get a read on consumer response to the campaign.
The brand has also created a "manifesto" video, which will play as part of a two-week video "hijack" on AOL and its operated sites, including the Huffington Post. The video, which features the Canadian product testers, only plays for six seconds before users have an opportunity to skip it, which O'Brien says helps avoid the annoyance factor of takeover ads.
The same video will also run on YouTube and as part of an "array of high-reach inventory programmatically," according to the brand.
The retailer put out a call for testers in its e-flyer and quickly had responses from about 75,000 Canadians interested in participating. After further surveying, the company narrowed that to about 15,000 testers that cross various demographics and interests to have a diverse group.
As part of its annual planning process, the retailer does research around what kinds of products are in demand and being used at different times of the year.
From there, working with its buying team, it found products close to being launched or in development that could be tested by the most relevant people in the testing team – for example, avid campers living in rainy areas to test out a new water-resistant tent. "The old adage is you'd rather hear from your friend that it's good than a company," O'Brien says.
Working with Tribal Worldwide Toronto to build out the community, Canadian Tire has also created a private online hub where testers can share their stories and the brand can reach out when a new product is ready to be tested.