SXSW tech: phone-charging shoes and clever cookware
Here's a roundup of some of the best inventions the fest has to offer.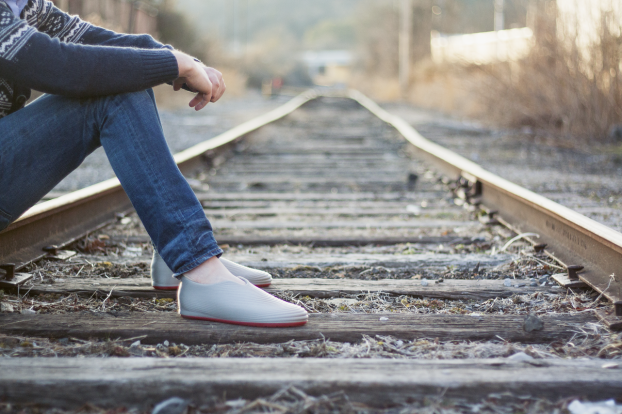 Tech nerds, we have something very special for you. The team over at strategy's sister site, stimulant, has rounded up a few of the best tech SXSW has to offer, with all the facts to satisfy your morning news binge and keep you in the know. Enjoy.
Shoes made for printing… and charging devices
These two shoe companies have a whole lotta sole (sorry).
First up, we have Feetz, an org that produces footwear using 3D printers — just like almost everything these days. We know what you're thinking: printed shoes can't possibly look good. Well, people thought the same about Crocs, but that didn't stop millions of people from buying them. And Feetz sort of look like Crocs, and even have a similar purpose around creating happy feet. To make a pair of Feetz, the company invites you to take three (well-composed) shots of your bare paws and then, using its app, design and customize your new pair of clogs. This is then sent to the Feetz team, where they begin printing a pair of snug shoes, made specifically to fit your feet dimensions. It's a really smart idea…until everyone has a printer at home and can do it without the help of a third party.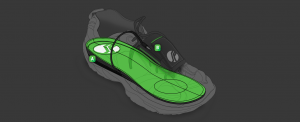 Second on the list of feet-friendly tech at the fest is Sole Power. This company's product may seem clunky at first, but we predict it'll just get smaller and more appealing as time goes on. Sole Power's sole purpose is to give people the ability to charge mobile devices just by taking steps. It's basically an insole that harvests feet energy, so every footstep you take, the closer you get to a full battery. The insole doesn't take up too much real estate, but its companion, the PowerPac (which stores the power generated while walking) is a bit of a chunky eyesore, but we can ignore that for now considering we've been looking for an excuse to stomp our feet more.

Lyrics as interior design?

Asia, as you know, has a soft spot for karaoke. So it makes sense that a company out of Tokyo, called Six Inc., has created a speaker that takes the basic premise of karaoke and uses it as the foundation for a new furniture piece for the home. The company's Lyric Speaker is being featured at SXSW, showcasing how the stereo can display song lyrics onto its translucent, watery screen. What's more, you could theoretically learn a new language using the speakers, as it translates songs, sung in a foreign language, into your mother tongue. But what's probably most appealing for karaoke fans is never needing to arrange a Friday night sing-along with friends: you can do it in your living room, all day and week long (despite your neighbours' objections).

A pan that's conscious of your cooking

Cooking is one of those things that, for some, can be a relaxing, therapeutic activity — and for others, it's a stressful, messy, break-down-and-cry undertaking (we won't say which category we fall under). And while this new invention, Smartypan, can be a saviour for stress balls, it can also be a fun addition to a meticulous chef's kitchen.

The pan, featured at this year's SXSW event, is a self-aware piece of cookware that can measure everything from the ingredients you put in, to the amount of calories you will soon ingest. It's connected to an app, which also contains 350,000 recipes (you can add your own, too) and tracks in real-time exactly what's inside its stainless steel bowel. Finally, a device to bark at us when we've gone heavy-handed on the olive oil (we're only cheating ourselves, but still).

Simple housing that's pure genius

Just yesterday, we read in National Geographic that in 2013, an incredible 51 million people were forcibly displaced from their homes.

That stat puts everything in perspective, and is exactly why companies like Exo are working tirelessly to get innovative products that help these people (who could very well be you or me) off the ground. Exo, which is being showcased at SXSW, is a ingeniously designed home that works much like your everyday Starbucks or Timmies coffee cup. It's made of two parts: the "lid," or floor, and the "cup," or dome. This design allows Exo to be picked up and stacked (for easy storage and transportation) just as you would with paper coffee cups. It houses up to four people displaced by natural disasters and civil unrest, is only 400 lbs. (so can be lifted by only a few people) and even has climate control, digitally locked doors and costs only $6,000 to make (that's $34,000 cheaper than a mobile home!). By far, one of the best product inventions we've seen in a while.

From Stimulant