Captain Morgan's Atlantic dive
The brand's new look and campaign is showcasing how everything - its rum included - is just a bit different out East.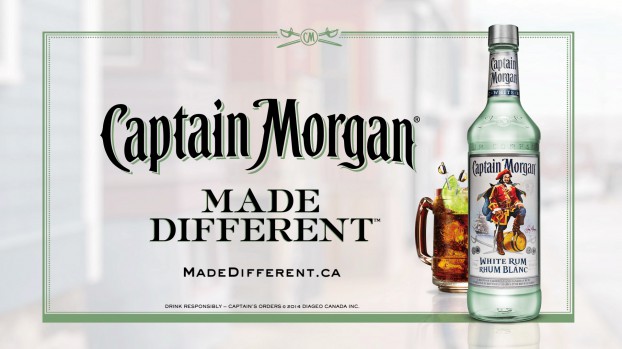 Things are a little different out East.

In a new campaign running in Atlantic Canada, Captain Morgan is reminding easterners that its white rum is a little bit different out there, with a more natural hue and taste because of its signature oak barrel aging process.

The campaign, created by Extreme Group, features a 30-second TV spot – running in Nova Scotia, New Brunswick, Prince Edwards Island and Newfoundland – showing an East Coaster welcoming his new former-Torontonian neighbour with a bottle of the rum, and showing in more ways than one that everything is just a bit different in the Maritimes.

The ads play off the brand's research and insight that Atlantic Canadians often view themselves as different (in a good way) from the rest of Canada, says Geoff Kosar, marketing director at Diageo Canada, the brand's parent company.

"Most places around the world treat the rum to make it clear, but in Atlantic Canada, the liquid looks slightly different and it's got a slightly different taste as well, but for the people on the East Coast, this is just the rum that they've always known throughout the years," he says. The East Coast accounts for half of the brand's white rum volume but it has seen a decline because of shifts to other spirits, less consumption generally and an aging population.

Along with a fresh look for the bottle, the campaign also includes digital, OOH, mobile and radio ads running in Nova Scotia, Newfoundland and New Brunswick, with the media buy taken on by MediaCom. The campaign is the first separate creative work and significant investment done based on insights about the East Coast.