Lowe Roche's new leadership
Marie-Lise Campeau and Jeff Dack have been promoted and will head up the agency as co-presidents.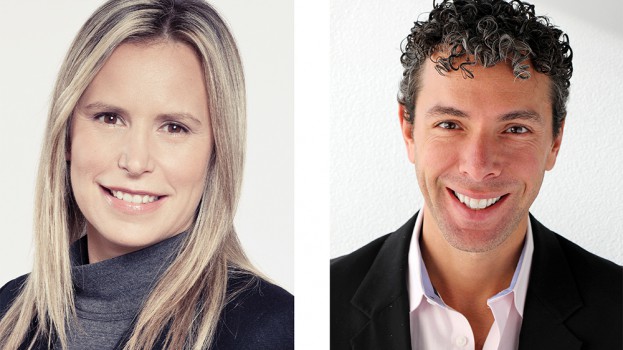 Lowe and Partners has officially handed the reins of Toronto's Lowe Roche to Marie-Lise Campeau and Jeff Dack.
Doing away with the CEO title completely, Campeau has been promoted from managing director to co-president and COO at Lowe Roche, with Dack adding co-president to his existing chief strategy officer title. Campeau and Dack have already been leading the agency in the interim since February when then-CEO Monica Ruffo left the agency.
"Marie-Lise and Jeff are accomplished executives with the expertise to lead our clients, team and operations in Toronto," Michael Wall, Lowe and Partners global CEO, said in a press release. "Both will have key roles in delivering powerful ideas for our clients, as well as driving growth in the Canadian market."
Campeau says the decision to promote the pair instead of hiring a new president was made because of their knowledge of the agency's existing culture and to keep continuity in the relationships with its roster of clients.
"Our track record over the last two months has shown we can really take Lowe Roche to the next step and manage it successfully," she says. "Both Jeff and I first came here because we have a lot of respect for Lowe Roche and its legacy. The past three years we have been on awards lists, and we will continue to be in the years to come."
Dack says splitting leadership of the agency between the two has its strengths, with Campeau's operational skills and ability to foster client relationships complementing his own strategic approach and new business acumen.
"We think there's real value in having partnerships at agencies, and we think we partner really well," Dack says. "Our leadership style fits in with what we're already trying to do. For anybody here, they'll say it has not been strange and there has not been any interruption to business as usual. We consider ourselves a creative powerhouse with great strategy and execution. That's what we're always going to be about and that's how we are going to build this thing."
Dack adds that, in addition to maintaining the quality of work for clients, the pair's goals for the agency moving forward will be fostering an inspiring, fun work environment that will generate effective ideas.
Campeau first came to Lowe Roche as SVP client services in 2011 before being promoted to managing director in 2013. She joined from Cossette, where she spent nine years as VP and national client leader.
Dack joined the agency in January as chief strategy officer, having done freelance work at Lowe Roche after leaving his position as director of marketing communications at Jamieson Laboratories. Dack was also previously director of strategic planning at Taxi.
In December, the agency also promoted Mark Mason and Jane Murray to ECD positions.