DDB Canada adds to leadership
With Melanie Johnston taking the reins in Toronto, plus new managing directors in Vancouver, the agency now has women at the helm of all its Canadian offices.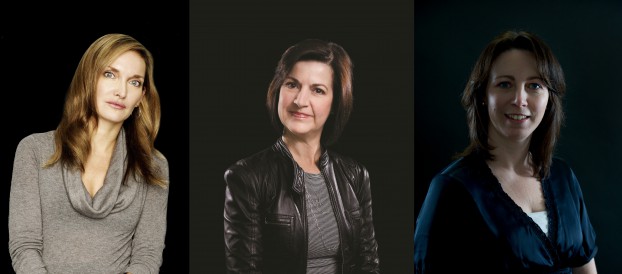 The newest leaders at DDB Canada (from left to right): DDB Canada Toronto president Melanie Johnston and DDB Canada Vancouver EVP, co-managing directors Michelle Kitchen and Patty Jones.

DDB Canada has made three leadership appointments in its Toronto and Vancouver offices.

Melanie Johnston has been promoted to president of DDB Canada Toronto, a title that previously didn't exist, while the agency has also promoted Patty Jones and Michelle Kitchen to EVP, co-managing directors of DDB Canada Vancouver.

Earlier this month, Lance Saunders, the previous EVP and managing director in Vancouver, took over as national president of the agency, planning to move to the Toronto office, after David Leonard departed for MacLaren McCann.

"Patty and Michelle are two passionate leaders, each with their own unique complementary skills; together, this duo will excel at the helm of our Vancouver office," he said in a press release.

"Our Toronto office has also experienced exponential growth, and Melanie has played an instrumental role in that context; under her leadership, I know the Toronto office will continue to flourish and push new boundaries," he added.

Jones has been with DDB Canada Vancouver for 15 years, and Kitchen has a combined 16 years between the Toronto and Vancouver offices. Johnston has been with DDB Canada for over a decade and has been SVP, managing director of the Toronto office since 2010.

DDB Canada now has female leadership in all of its Canadian offices, with the three new appointments joining Helene Leggatt, president of DDB Canada Edmonton and Monique Brosseau, VP and managing director of DDB Canada Montreal.