Trend to watch: Next-gen TV shopping
As image recognition capabilities take off, what's next for retail?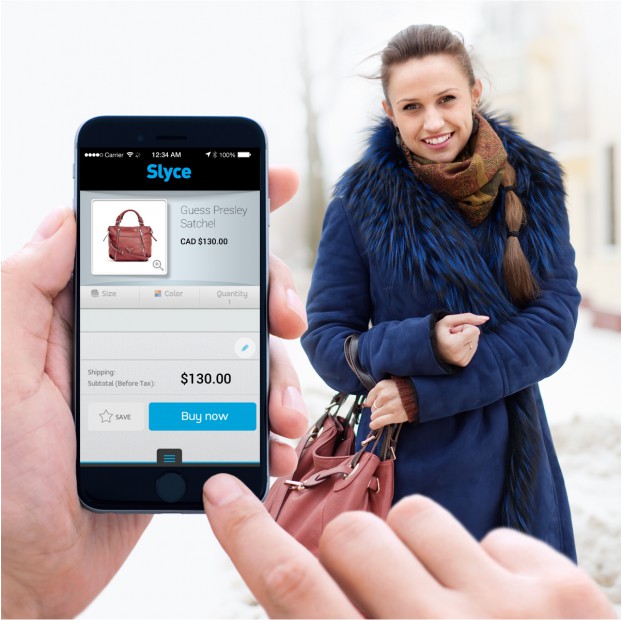 Shopping from your TV is starting to take on new meaning.
Toronto-based visual search and image recognition firm Slyce will soon debut the ability to use its method on video, theoretically allowing a user to snap a picture of an outfit or product on a TV show and be connected to similar items from retailers.
Currently, it's working on its making video image recognition seamless, so users won't have to pause or rewind to capture a picture of an item they'd like to buy. "The user today wants to have a one-touch process," says Joel Smith, Slyce's head of business development.
Image recognition apps for retail have been growing, which multiple major retailers now on board using the technology.  Slyce has worked with retailers like Neiman Marcus on visual search capabilities that allow customers to snap a photo of a "real-life" item they want with their smartphone and find something similar in store.
In the past year, the company has expanded into providing image recognition for groceries, partnering with Purchase Decision Network's Shopper, an app for making shopping lists. It also signed an agreement with Screenvision in the U.S. to allow users to "shop the look" of their favourite stars from movie posters and in cinema ads.
Slyce has also launched a consumer app, called Pounce, which allows users to take a picture of a physical product and find it (or something similar) on a retailer's website to buy.
Recently, it also announced partnerships with JC Penney and Toys "R" Us for visual search capabilities linked to mobile commerce in the U.S.  "I think it's a great indication that the market is starting to come to a place where it's not a nice-to-have or a futuristic approach to retail," Smith says.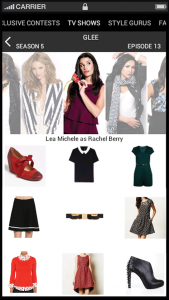 Outside of visual search technology, Toronto startup StyleID is exploring ways to drive sales for retailers with its app that allows users to search specific TV shows and episodes for clothing and accessories worn by characters.

"I think the [image recognition] technology is further ahead than the retailers and consumers are really able to activate at this point," says Jordan Fisher, director of marketing with StyleID.

Unlike image recognition and visual search, which connects users with similar products, the idea behind StyleID is to list the exact brands and products used on TV.

The company works with costume designers and stylists to list the specific items – like House of Cards' character Claire Underwood's exact workout gear – rather than similar items.

Now, as its user base grows, the company is partnering with retailers and brands to get their clothing onto shows, allowing productions with smaller costume budgets to dress their cast, while helping drive traffic and sales for retailers. "Rather than running a 30-second ad that may or may not get seen, we've got the ability to get the clothing in the show and then drive traffic," Fisher says.

StyleID has also partnered with eOne Films to launch a contest with costume designer Eric Daman, where winners can receive a stylist experience and shopping spree in New York, tied into the home entertainment release of the movie The DUFF in early June.