Okanagan's new triple threat
As it looks for its place in the market, the brewery has launched a campaign promoting a variety pack.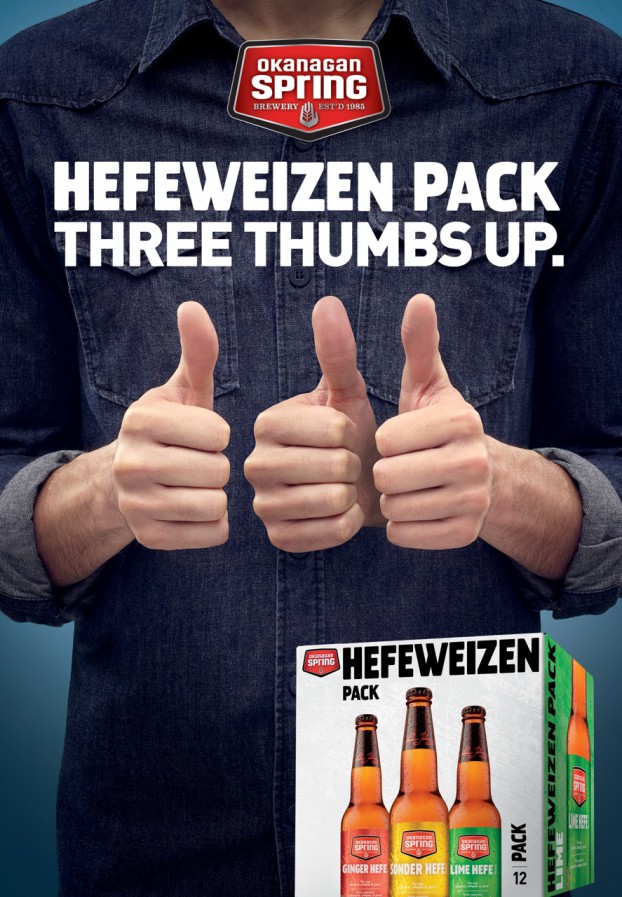 Okanagan Spring is hoping to tap into what could be a new summer favourite for beer drinkers. The brand is launching a Hefeweizen summer variety pack at a time when it's looking to figure out where some of its new products fit in a rapidly-changing market.
The variety pack includes the brewery's new Sonder Hefe, a German Hefeweizen launched in April that's meant to be a lighter, flavourful wheat beer for the spring and summer, as well as the seasonal Lime Hefe and Ginger Hefe flavour variants.
Mitra Shad, brand manager for Okanagan Spring at Sleeman Breweries, says the beer market has seen near triple-digit growth in the popularity of multiple-beer variety packs over the last five years. She says the company saw an opportunity to combine that with its new Sonder Hefe to create a variety pack that is unique to the market, a good fit for summer and would help round out its flavour portfolio.
Okanagan worked with its AOR Open to develop the branding, packaging and naming of the beer ahead of the "Three Thumbs" campaign promoting the new variety pack, which is being supported with digital, radio and out-of-home ads running in the brewery's home province of B.C. and, for the first time, Alberta. The ads all feature a three-handed, beer-loving man that can put his unique "talents" to use, sampling all three beers available in the pack.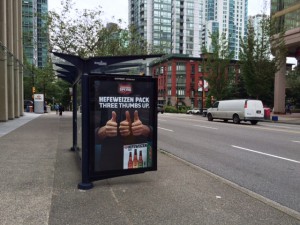 Shad says the industry standard for beer is to place more weight on traditional platforms, although digital is still an important element in the mix. It was on digital and social that the company promoted the launch campaign for Sonder Hefe in April, with the aim for the #NoFilterMoments campaign to build attention around a new skew before going to traditional platforms.
"We just felt because Sonder is our core product, we want to support it throughout the year, and it'd be better to go front-and-centre with that on digital and social," Shad says. "But for our above-the-line creative, we wanted to make a splash and have an impact because this is a pack that is unique and doesn't really exist in the market."
While a man with three thumbs was meant to grab attention and stand out, Shad says this year, Okanagan is taking a small step away from creating an emotional connection with its advertising and have it be more product-focused, putting its support behind getting the word out about its new offerings and building credibility for the brewery.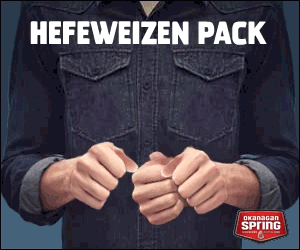 "It's a year of learning for us," she says. "We're figuring out where we fit in the market, because it's changed so much in the last few years and continues to, especially in Western Canada. And because we're launching products that are so different, we want to understand where they fit with consumers, what their reaction to them is and how we should be communicating to them before we go back to our emotional brand messaging."

Shad says focusing on Hefeweizen is an attempt to get on the ground floor of a shift in flavour preferences in a market that she says has become saturated with bitter beers like IPAs, even if it means putting an old favourite on the shelf.

"My prediction is that, down the line, the taste profile needs to change because there's only so much bitterness you can take," she says. "We're also experimenting. In the past, we've done an Apricot Hefe for summer that's done extremely well for us in the past three years and has been asked about, but we decided to set it aside to free us up to experiment with other flavours. We're testing it because it could be something we're going to want to expand on."