Canadian Tire's Quebec move
The retailer makes a bigger push around the province's Moving Day for a more regional approach.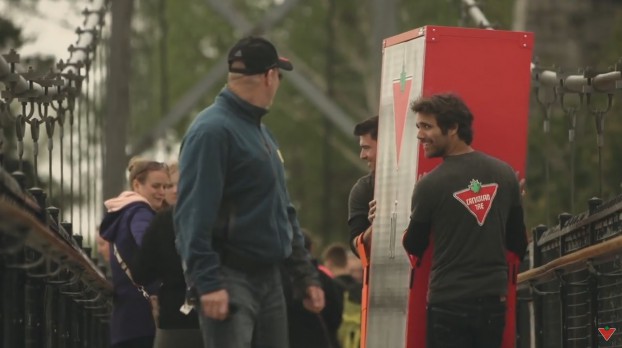 Canadian Tire has brought its "Tested for Life in Canada" platform to Quebec in a big way this year, with a new campaign focused on July 1 – Moving Day for the province.
Though the retailer has done flyer activity and other owned media related to Moving Day in the past, this year it has launched a TV campaign, along with a longer online video, pre-roll, digital banners, social media and in-store POP to promote its specials on products.
A 30-second French TV spot features a Canadian Tire team testing the Forearm Forklift lifting straps by carrying a 165-pound storage cabinet across three iconic Quebec locations – Mont Royal, Montmorency Falls and Mont Mégantic.
Canadian Tire has understood consumers on a national and seasonal level, but is now working on having more regional and local approaches, says Eva Salem, AVP, strategic marketing for Canadian Tire retail. "I would say we took it up a few notches," she says of the Quebec execution, adding that the day was the perfect opportunity to showcase the retailer's understanding of the province's specific needs.
Taxi Montreal led creative on the campaign, which will run until July 2, working with production companies Les Enfants and 1one to produce the spot. Touché! led the media buy, with North Strategic handling PR.