Blue is the new black
Beauty Gives Back is encouraging consumers to rock the colour and draw attention to an often overlooked aspect of cancer.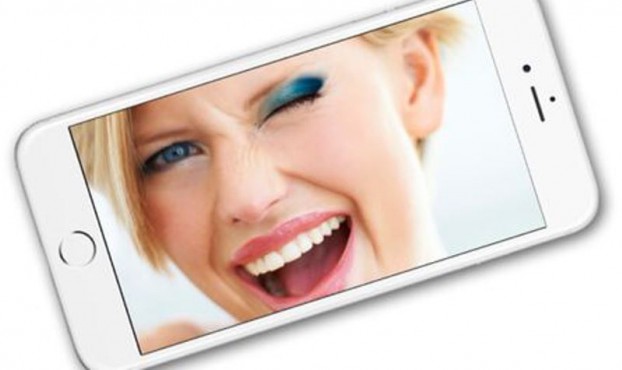 A new cause initiative is hoping consumers will go blue to fight the blues – cancer blues, that is.
Beauty Gives Back, the recently rebranded foundation of the Canadian Cosmetic, Toiletry and Fragrance Association, is wrapping up a program this week encouraging consumers to sport blue eye shadow and offer a wink to show off the colour — in recognition of the emotional hardship cancer can cause.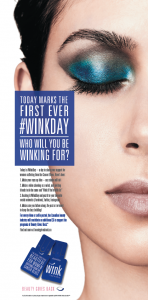 The "Wink if You're With Us" activation focused on Thursday's #WinkDay, featuring social (consumers were encouraged to post a selfie with blue eye shadow), wearable tags, donated print from Metro and The Kit, plus digital ads donated by the latter, a digital video, targeted email campaign, social feed on BeautyGivesBack.ca, as well as a mobile van offering blue makeovers, products and educational materials.
Through a partnership with Shoppers Drug Mart, the retailer is also giving five-minute blue makeovers in 370 of its Beauty Boutiques, plus participation and donations per selfie from Beauty Gives Back member brands.
It's the culmination of a campaign that soft-launched a few months ago (including TV and print, which continued up to this week), featuring cancer survivors addressing how one of the disease's major challenges is how those affected view themselves and how others view them.
The notion of "cancer blues" was born out of the rebrand of the foundation, which had been running Look Good Feel Better for two decades, a program that offers women fighting the disease free workshops to help them "look and feel more like themselves again." The program was doing great work, but wasn't really resonating anymore, says Jon Duschinsky, founder and CEO, The Conversation Farm, whose agency was tasked with examining the issue about 18 months ago.
"One of the reasons it wasn't connecting was that it was addressing a need that hadn't really been articulated," he says. "It was helping women deal with the emotional and psycho-social aspects of cancer, but that wasn't part of the cancer conversation."
"Cancer blues" emerged as the cause to tackle and was given a name to facilitate recognition and enable people to rally behind it, Duschinsky says, while the rebrand for Beauty Gives Back addressed how the beauty industry was taking on this cause. And there's a real, unspoken need, he adds, noting how only 3% of the money in the cancer space is allocated to the psycho-social stream.
Since Monday, social media impressions for #WinkDay have reached 34.1 million. Agency partners include Jam Van, SDAM on digital, social media by She's Connected, plus Argyle Communications and Magnet Creative for PR.