Pretty creepy promos
Check out the shows that upped the freaky factor to build buzz.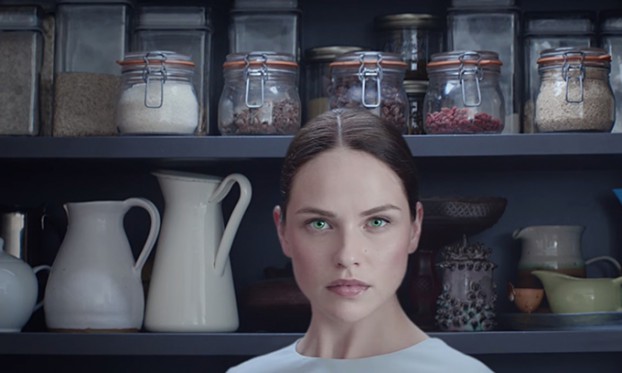 This story appears in the July/August 2015 issue of strategy.
The best part of any horror movie is usually the anticipation it builds before finally delivering the blow. The same could be said for promoting a new TV series.
A recent U.S. study from programmatic platform Unruly found that 80% of millennials will give a show a shot if someone they know shares a promo with them.
Here, we look at three recent promotions that upped the freaky factor and got creepy with their creative to build buzz.
Going un-human
The U.K.'s Channel 4 and AMC got people talking (and Googling) about sci-fi series Humans after it launched a creepy 30-second faux commercial. The spot showcased "Sally," a remarkably lifelike android housekeeper who could easily be part of the family ("Persona Synthetics" like Sally are central to the plot of the drama about the blurred line between humans and machines).
Somehow real-feeling, but definitely off-putting, the ad featured only a small #Humans hashtag at the end to give any indication of what it was actually for. The hoax continued online, on the Persona Synthetics' Twitter account (which you can follow for upcoming fake store openings) and website, where you can get details on the cyborgs up for sale.
Shomi some zombies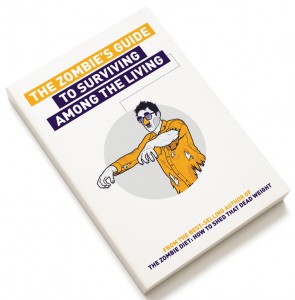 When Shomi got the exclusive rights to iZombie in Canada earlier this year, it needed to promote both the millennial-friendly show – about a medical-resident-turned-zombie who helps solve murders – and the fact that the streaming service is the go-to place to watch.
Working with BBDO, the service launched a series of ads all around "The Zombie's Guide to Surviving Among the Living" with tips and tricks about how to act human (everything from women's bathroom etiquette to keeping up with human fashion).
Ahead of the show's Canadian premiere, Shomi hit the streets of Toronto in March with an iZombie-branded food truck serving up zombie-inspired recipes to the media and consumers at Toronto ComiCon.
MTV's "Killer Party"
Want to get millennials in a tizzy? Kill all their favourite stars. For its promo for the new Scream series (based on the popular Wes Craven movie franchise), MTV didn't feel the need to bring back Ghostface.
Instead, it featured the stars of its top shows (like Awkward, Teen Wolf and Faking It) all dead after what appears to be a bloody slaughter at a party.
Coupled with a behind-the-scenes video of the promo's production, the spot generated online buzz among its core demo for the series' premiere.