JWT shortlisted for new Lion
The "Raise the Pride" activation for PFLAG has a shot at a Creative Data Lion during the new Lions Innovation festival.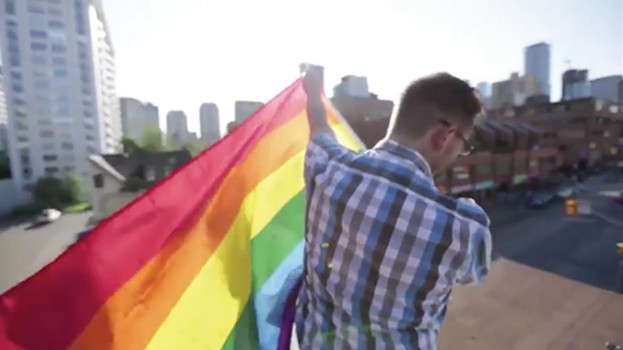 Canada has something new to be proud of, with JWT and Toronto PFLAG earning a shortlist mention in the brand-new Creative Data Lions.
The new Lion, first announced earlier this year as part of the new Lions Innovation "festival-within-a-festival," is awarded for the use of data and analytics to drive a creative idea. JWT's nomination ensures Canada has at least one shot at an award being given out during Lions Innovation after being shut out on the shortlist for the Innovation Lion last week.
The nomination is also notable for coming out of only 11 entries in the new category from Canada, and is one out of only 55 in the category as a whole.
Creative Data: 1
Toronto PFLAG, "Raise The Pride" JWT
Creative Data Visualization

Working with Shanty Town, JWT and PFLAG were looking to challenge online hate during World Pride in Toronto and set up a Pride Flag on the roof of a building in the city's Church and Wellesley Village. The flagpole was connected online, and reacted to comments on Twitter both within the city and around the world, lowering the flag for every negative comment and raising it for every message of support.