Lessons from Pharrell's path to success
Bostons Pizza's Joanne Forrester on what marketers can learn from the musician's talk at Cannes.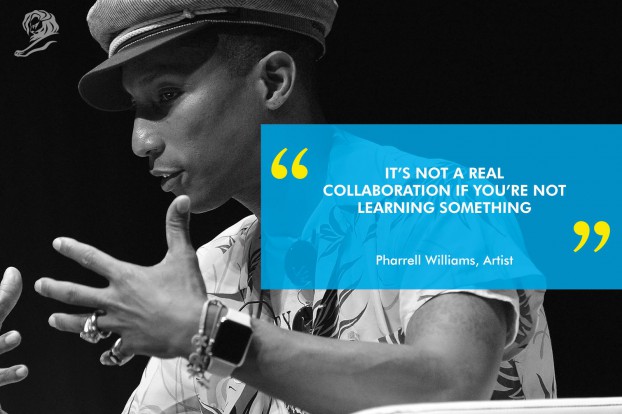 By Joanne Forrester
So far at the Cannes Lions Festival I've had the chance to see some truly amazing and inspiring speakers. 
Not completely intentional, but the  top picks so far featured celebrities. The line-ups to get into the Grand Audi ballroom were fierce but it was well worth the wait. 
The opening session on Monday kicked off with Pharrell Williams and Ryan Seacrest as the moderator. The common insight and key message from both was that to get to great work, you need a disciplined approach to collaboration and to trust the team around you. 
Pharrell's opening statement was powerful: Don't wait for the stars to align. Reach up and arrange them in a way you want. Create your own constellation. 
He attributed his success to the partnerships he's formed and how they collaborate. If you think about your best examples of collaboration, they are the ones where you've picked the right people to be at the table, the objectives are clear and there's a high level of trust in the room to work through the ideas and issues and the ability to be open and honest. 
He left the audience thinking about these three principles:
Team dynamic is paramount. There needs to be good energy in the room and with the team. If it isn't there, take a break and regroup later. If you don't have the right team it will be incredibly hard to get to great work. With the industry changing faster than ever this is such an important point. Trust your agency partners, be open and transparent with your business issues and work through them together.
It's not collaboration unless you're learning something and pushing each other forward. 
It's okay to move on. If the idea isn't working then know when to call it quits and redirect the team's energy and resources. While this isn't a groundbreaking idea, it's a good reminder, as it can be hard to do. For some, moving on from an idea can be seen as failure or wasted time. True leaders know when it's time to course-correct. 
A real theme that's knitting a lot of the speakers, forums and work here at Cannes together is purpose and intention.
Pharrell focused on intention as something that's at the centre of everything he does. With the new media landscape and the quest to market to millennials, this has risen to the forefront. 
His message resonated with a lot of people in the room. Intention should be the number one ingredient in your product. Your intentions need to be pure, genuine and authentic. 
Brands can't simply exist by telling consumers about the product RTBs. They need to make sure their message connects back to their target and gives them a reason to feel connected to the message. 
In order to resonate with your audience and achieve your objectives it needs to be a balance of creativity and commerce. Creativity should turn into commerce, versus the work just being creative. 
He left us with this thought:  His song "Happy" was a success because millions of people decided they liked it enough to buy it, talk about it and share it. 
When creating you're next campaign it's something to think about. Will people love this enough to share it and talk about and ultimately buy it? That's a meaningful barometer to evaluate against.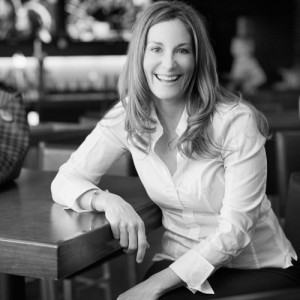 Joanne Forrester is VP marketing at Boston Pizza.

Images of Pharrell Williams via the Cannes Lions Facebook page.