Maple Leaf makes believe
The CPG co gets dramatic with new spots for its Natural Selections brand.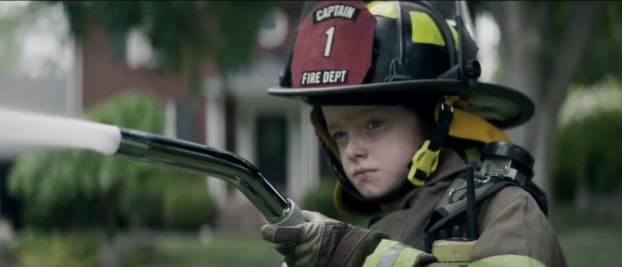 A sandwich is more than just lunch in a new campaign for Maple Leaf Natural Selections.

Two new spots are centred on the idea that good quality food is just one element of supporting a child's dreams.

The videos, created by John St. in Toronto, show the dramatic side of kids' imaginations, aiming to grab attention and reinforce the idea that everything a parent does can somehow help a child become who they're ultimately meant to be.

"We're really trying to demonstrate the vivid imaginations of children across Canada and their ability to see things on a daily basis and pretend," says Jerry Sen, director, masterbrands, digital and shopper marketing at Maple Leaf. "What we're doing as a brand here is connecting with that storyline and ensuring that we can feed that potential and feed that imagination with our products."

Maple Leaf Foods and John St. took home a Silver CASSIES Award in 2013 for their work on the Natural Selections brand launch, which helped tackle declines in lunch meat sales, as people perceived them to be too processed.

At that time, the focus was more on the functional side of the brand (in other words, less processed versions of deli meats and other foods such as hot dogs). Since then, the brand has been doing extremely well at the store level and also has a positive effect on the Maple Leaf masterbrand, Sen says.

Now, the brand is aiming to dial up the emotional connection that parents have with Maple Leaf, and Natural Selections was the right sub-brand with which to do that, Sen says.

It might be a cliché, but once they become parents, people really do start thinking hard about what they expose their kids to – from toys and movies to people and, of course, food – Niall Kelly, creative director at John St., also notes. "I think the bad version of the ad would be someone making a sandwich and a kid eating it and smiling," Kelly says. Instead, Maple Leaf went with a more climactic way of showing how parents can literally feed their children's potential.

The new spots will run nationally on TV and on YouTube, with Maple Leaf handling media internally.

Maple Leaf will later bring the "Feeding their potential" positioning to in-store marketing and POS, and is currently looking at a potential CSR program that will use the platform.