Toronto's Entertainment District goes for gold
The neighbourhood is rewarding locals with medals just for hanging out in the area.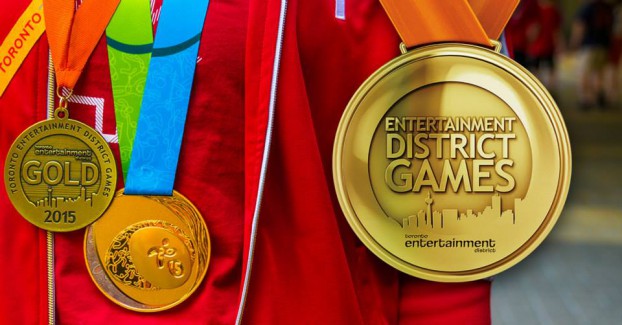 We know those Pan Am athletes have been training for years, but Toronto's craft beer drinkers are also picking up some Golds.

To get more people into the downtown area during the summer months, the Toronto Entertainment District Business Improvement Area and Cundari have launched a Gold Medal program, rewarding people who choose to hang out in the neighbourhood.

Luckily, you won't have to run fast to get a medal. Beginning last Friday until July 19, street teams will be giving out a total of 600 medals to people shopping, eating, drinking or enjoying entertainment in the neighbourhood. If they keep their medal on, they'll also get perks at participating businesses in the area.

Photos and 30-second films of the mini medal ceremonies are being posted to the district's Facebook page, with some paid support led by web agency Mark2Marketing.

This is the first street team activation for the Toronto Entertainment District BIA, which is seeking to drive trial and awareness of the neighbourhood's businesses, while also getting people to visit the area during the summer months, when they may leave the city for vacation or weekends, says Erin Stitt, marketing manager for the organization. It's also a way to remind locals about the area's offerings when some may be trying to avoid the downtown crowds during the Pan Am Games.

Back in May, the organization launched an online push around "Entertainment Personalities" quizzes. Like the Gold Medal activation, that program was meant to get locals to consider the area as a place that offers more than just nightclubs.