What's behind Creative Effectiveness wins?
Warc breaks down what the winning and shortlisted entries at Cannes had in common this year.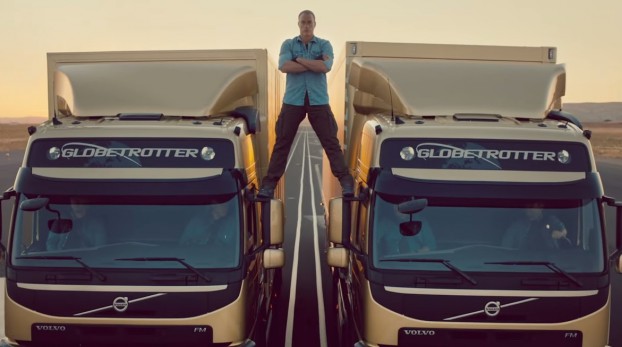 Canadians, take note: more channels, more creative effectiveness.
Five years after the Creative Effectiveness category was introduced at the Cannes Lions Festival, big, ambitious campaigns are proving to be winners, according to a new analysis from Warc.
This past June marked the first time that a "truly digital-led campaign" – Volvo's "Live Test Series" – picked up the Grand Prix in the category, says Warc, which looked at 143 case studies.
But that campaign isn't the only one. Warc's analysis of media usage in the category since 2011 shows that the average number of media channels used in entries has jumped from 5.15 to 7.59, with use of social media (Facebook, YouTube and Twitter in particular), online video and PR all growing.
Those that were winners or shortlisted in the category had an even higher average use of different media channels, at 8.15 per entry.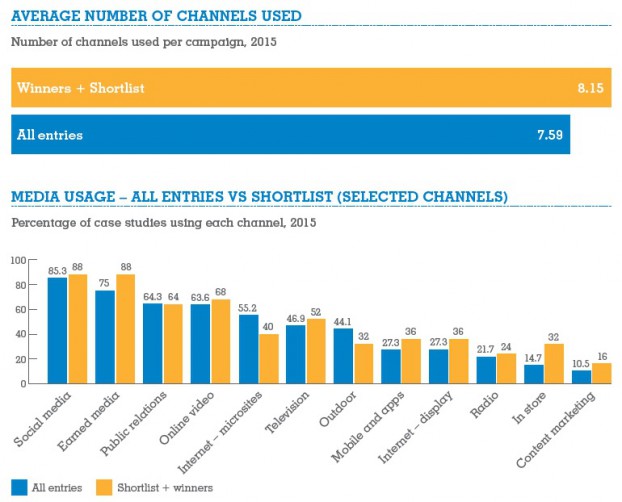 TV is still used in some way in almost half of all entries, but its usage has declined, Warc also notes. Content marketing was also not widely used and use of outdoor as a medium also declined – last year, 92% of all shortlisted campaigns used it, but this year was included in less than a third.
The variety of media channels isn't the only thing growing. Since 2011, the use of "emotional appeals" in entries has climbed by 145%. The use of storytelling has also grown by 270% in the same time and stunts and spoofs are also increasing.
Real-time marketing was also employed by only 2.2% of entries and not many campaigns lasted more than a year – rather, winners and shortlisted entries were more likely to have campaigns running around three months.
Winners and shortlisted entries also provided more hard and soft metrics than the average campaign entry this year, with sales, revenue and market share being the most included (whereas five years ago, market penetration was considered more important than now).
In terms of budget, there were "significant numbers" of entries with no media budget or budgets below $500,000, Warc adds. Among 115 entries that provided budget information, 9.5% of winning campaigns and 13.6% of shortlisted entries had no budget.