The purchasing power of social media
Nearly 40% of millennial social media users bought a product or service discovered on a social site, according to a new Mintel study.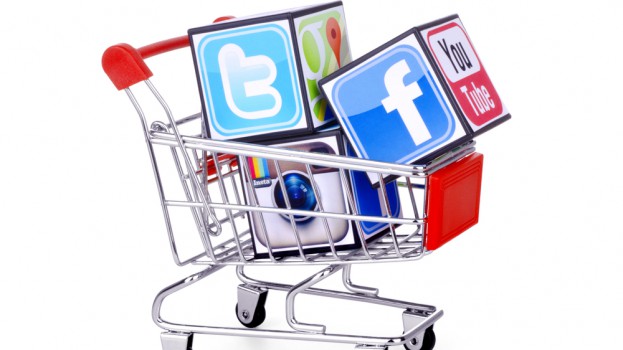 Cat videos and sharing photos of your kids may be social media's main appeal for some, but these platforms are playing a role in the path-to-purchase. In fact, a social media post from a peer about a previously unknown product can drive some to buy, according to a release on Mintel's recent Social Media Trends Canada 2015 report.
Check out some more highlights below.
Social media and the P2P
While social media is a way to connect with family and friends for most Canadian users, 29% of consumers (including 41% of millennial women and 38% of moms) use these platforms for reviews from peers. Nearly half of users discover products or make purchase-related actions on social (moms skew higher at nearly 60%), with 30% using discounts/special offers and 27% seeking an opinion.
Nearly 20% of users sought product information from brands before or after a purchase (18% and 19%, respectively). Citing other Mintel data, the release notes coupons are more likely to appeal to parents, and those with young children are more inclined to look for discounts.
Millennials are the most likely to ask for information on social media (42% of millennial social media users), while 38% of this group bought something they discovered on a site. After a friend or family posted about a product, one in five social users who previously didn't know about it purchased that item.
"Our research indicates that Canadian millennials and parents not only visit social media sites more frequently than consumers overall, but they are also more likely to use social media as a tool for products and service recommendations and deal-seeking actions, as most are typically operating within a budget," Carol Wong-Li, senior analyst, lifestyles and leisure, Mintel, said in the release. "The sharing element may be beneficial to brands who engage consumers on social media, as active social networkers have proven they are willing to share content with friends and family, who, in turn, are willing to listen and make purchasing decisions based on that feedback."
Facebook is still king
The top three types of sites Canadians visit are shopping (87%), social networking (85%) and current affairs/news (85%). About two in five internet users visit social sites more than once a day. High social users include online millennials (three out of four check platforms at least once a day, with millennial men who use social most likely to visit at least three sites a day), as well as parents.

For Canadians who use social media, Facebook is the most popular (visited by 95% of this crowd), with Google+ following with 67% and Twitter and LinkedIn (47% each). The release notes how heavy use from 18- to 24-year-olds (of those who use social media, 70% visit Facebook daily; 57% check it more than once a day) counters speculation about younger generations eschewing the platform. Meanwhile, Facebook also sees traction from an older demo (one in two social media users aged 65 and up use it each day) and parents (nearly three-quarters of mothers active on social check out the platform on a daily basis).

Image courtesy of Shutterstock