Volkswagen's send-off
The car brand says goodbye to its 2015 models with a new tribute.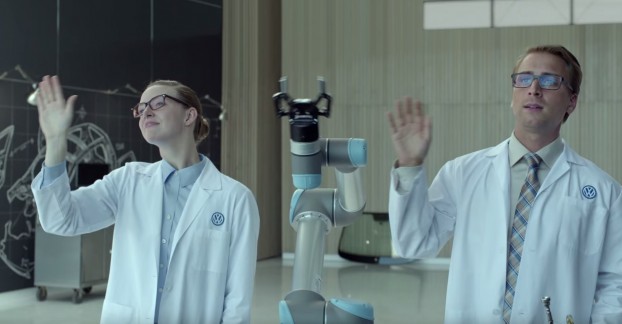 We're still only mid-way through the year but Volkswagen Canada is bidding adieu to some 2015 models with its annual clearance campaign, making its engineers the stars of a new spot.

In the TV ad from DDB Canada, Two VW workers give 2015 Golf, Jetta, Passat and Tiguan models a send-off with the New Year classic "Auld Lang Syne" (while showing off some of the cars' features, of course).

Making German engineering the face of the brand's ads has been a platform Volkswagen has used for the past few years (a 2014 Super Bowl ad in the U.S. showed off the brand's engineers sprouting wings).

"The engineers have a great awareness in the market, so we're just building on that platform," says Etienne Bastien, VP and creative director at DDB Canada Montreal.

The 30-second spot is running on TV and as pre-roll, with digital, radio, print and POS advertising supporting the clearance campaign. The campaign is running until Nov. 2.