Kokanee climbs into the past
First, the brand put mountain snow in its Peak Brew. And now, it's going back in time for a new beer.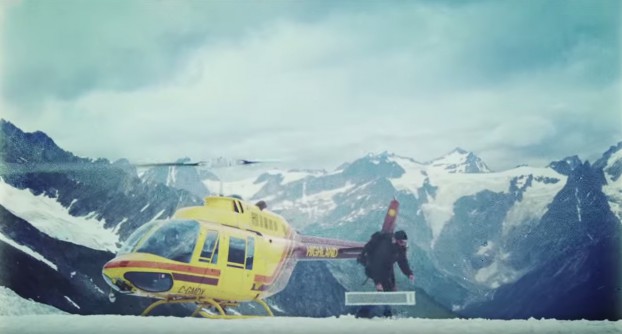 Talk about a Throwback Thursday.

Following up on the success of its recent campaign for its Peak Brew, Kokanee has gone vintage with its new (or is that old?) Deja Brew.

To go back to its 1962 roots, the beer brand partnered with Dr. Brian Menounos, professor of earth sciences and Canada Research Chair in Glacier Change at the University of Northern British Columbia, to extract a small ice core sample from a glacier that harks back to Kokanee's founding era. Some of the glacier water was added to the new brew, while the remainder was used for Dr. Menounos' own research.

Working with Grip Limited, the brand has created a retro mini-doc (reminiscent of a 1960s educational video), showcasing the making of "Deja Brew."

Deja Brew is available at retailers across Western Canada while quantities last. Earlier this summer, Kokanee also pledged to donate $1 from every 24-can case purchased at BC Liquor Stores toward raising funds for the province's wildfire relief efforts (which is also mentioned at the end of the video).

Like the limited time Peak Brew, which was made in part with snow from seven different mountains, Deja Brew is about reinforcing Kokanee's connection to the mountains, a "passion point" for many Western Canadians, says Candy Lee, its senior brand manager.

"I think what really helped for us was knowing that we had the right expert on board," she noted about the major undertaking.

The video, inspired in part by the original 1962 Kokanee can, is being supported mainly through Facebook, where the beer has a loyal and engaged fan base, she says. "We know mountains are still 100% relevant to Western Canadians."

It's also running on YouTube and is being amplified with help from the beer brand's mountain resort partners. UM handled the media buy, with Media Profile providing PR support.

An experiential component with retro-style parties and sampling, led by Mosaic, is also underway at Crankworx Whistler, a mountain biking event running until Aug. 16.