Fashion goes in-flight
Holt Renfrew and Air Canada team up to take the retailer's content to new heights.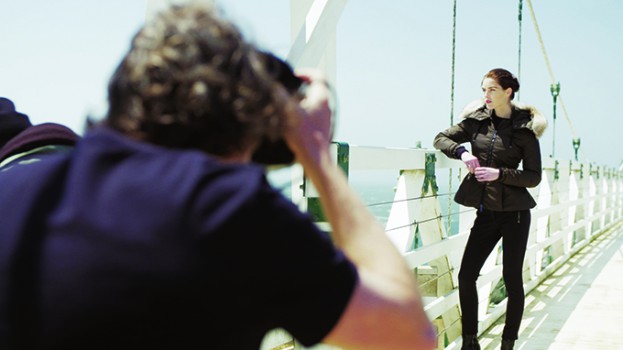 This story appears in the September 2015 issue of strategy.
With new entrants planning to compete in the Canadian luxury market by 2016, retailer Holt Renfrew has partnered with Air Canada to launch an in-flight content series focused on fashion.
The one-year partnership for the Holt Renfrew TV Channel will involve 20 different videos, ranging in length, but all under 10 minutes.
The mini-documentaries show the behind-the-scenes world of Holt Renfrew and the fashion industry.
For example, one of the first five videos released is a dive into the production of the store's Fall 2015 magazine, while "Defining the Modern Man" takes a look at the Holt Renfrew Men store in Toronto.
The retailer led the creative concepts internally, working with Toronto-based Nomad Republic on production.
While some videos will showcase Holt Renfrew within the context of big-name designer shows, the partnership also allows the brand to solidify its position as a luxury retailer in Canada that is oftentimes the first to bring design talent or products to the market here, says Alison Simpson, SVP of marketing, brand and customer experience.
For example, "Ciao, Fausto" will look at Milan designer Fausto Puglisi's entry into the Canadian market.
"Our core customers tend to travel a fair bit," she adds. Beyond jet-setting fashionistas though, the content will also appeal to what she calls the brand's "aspiring customers."
The partnership comes as U.S. retailers Nordstrom and Saks Fifth Avenue are set to open their doors in Canada, while Quebec department chain Simons is also expanding, leaving Holt Renfrew to have to compete for its continued slice of the luxury pie.
For its part, Air Canada has previously offered some fashion-related content through its documentary options in-flight, but this is the first dedicated channel for such entertainment, says Eric Lauzon, manager of multimedia entertainment at Air Canada.
Partnering with Holt Renfrew was also a good fit from a branding perspective, since both have a strong Canadian legacy, he adds.
Spafax, Air Canada's media sales agency, worked with Holt Renfrew's media agency Gaggi to coordinate the partnership.