TD to get new CMO
Dominic Mercuri is set to retire in January, with Theresa McLaughlin taking the helm.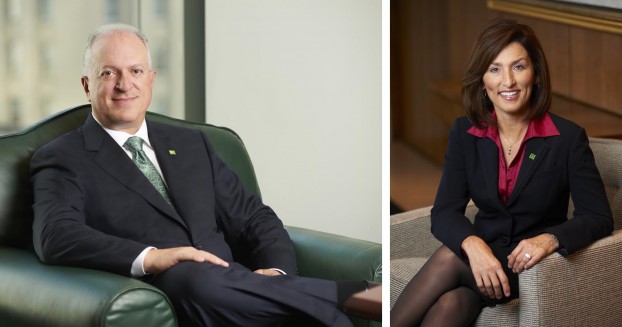 TD's EVP and CMO Dominic Mercuri is set to retire in January.

Theresa McLaughlin, currently SVP, retail banking and wealth management will take over the CMO role effective Feb. 1, 2016.

Mercuri joined Canada Trust in 1992 and has been TD's CMO since 2004. Since then, he has led the bank's "comfortable" positioning focused on customer experience and satisfaction. Under his leadership, the bank also launched its award-winning "#TDThanksYou" and "#MakeTodayMatter" campaigns.

McLaughlin joined TD in 2013 and has held a number of senior roles within its community, environment and marketing divisions. She was previously CMO at Citizens Financial Group in Boston.

TD, which recently brought its "grumpy old men" characters back after several years for its new "then and now" ad campaigns, is celebrating its 160th anniversary this year.