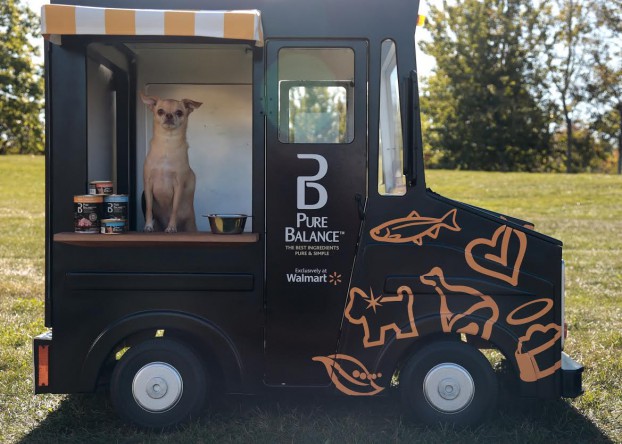 The food truck craze is unignorable, and Walmart Canada knows it.
To promote its new "super-premium" pet food brand Pure Balance, the company teamed up with JWT on a canine-friendly food truck activation at this past weekend's Woofstock event in Toronto.
A third of the size of a real food truck, the branded "Pooch Truck" has a window only accessible to dogs (or owners willing to crouch down). It was also stationed close to the human-friendly food trucks at the event. Those pups – and their owners – willing to take a "#PoochTruck" selfie, also had a chance to win a year's supply of the pet food.
The new brand, which launched earlier this month in stores and online, touts its ingredients like "real chicken, bison and salmon," along with a lack of chicken by-products, corn, wheat or soy.
In other words, a meal a real dog foodie could enjoy.