The drones are coming
Catch up on the state of drone delivery, as players beyond Amazon jump into the mix.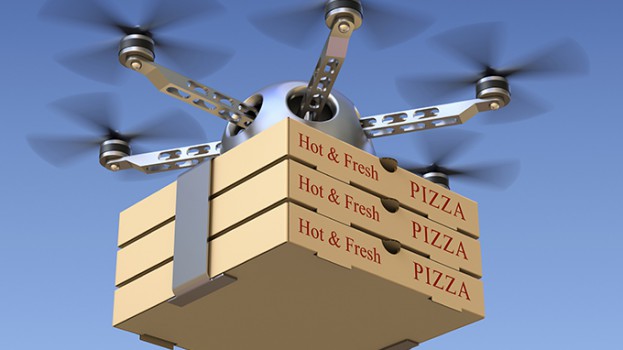 This story appears in the October 2015 issue of strategy.
There's a race to populate skies with drone delivery vehicles, and a Canadian e-tailer is jumping into the fray. Toronto's Shop.ca, which sells clothing, household and personal items, recently announced its partnership with Drone Delivery Canada to pilot a new way to get goods to customers – assuming regulatory hurdles are met.
Mark Daprato, CMO, Shop.ca, says this is very much a pilot program, and once the tech takes flight, the company will track how many customers use the service and the feasibility of maintaining this type of aerial delivery system. Testing is likely to begin early next year, with full-service delivery starting late 2017/early 2018, once the appropriate licences are received.
"We know these things don't get off the ground – so to speak – overnight," Daprato says. "This isn't a race to [be] first. For us, this is recognizing that what we always try to do as a company is bring the right things forward to the marketplace."
Indeed, there have been rumblings about drone delivery services since 2013 when Amazon first revealed plans to use drones. Since then, the e-tail giant has tested its delivery services in a handful of U.S. cities and in Canada, where unmanned aerial vehicle regulations are much less strict. In 2014, Transport Canada issued more than 1,600 commercial drone licences (and another 945 in 2013), while in the U.S. only a couple dozen have been issued by the FAA. To date, the majority of drone usage has been around surveillance (hunting for forest fires and oil spills, taking measurements, etc.) though the uses for drones have increased over the past few years.
This past March, Amazon tested its delivery drones on an unknown plot of land in B.C., with the Canadian government's full support. Amazon has since broadened its test to U.S. sites, and officially delivered its first drone parcel in Virginia in July, but there is no official word on when e-tailers will roll the service out to all customers. Brands like Domino's have also tested the delivery system, but on a stunt basis, rather than as a long-term system.
Photo: MLPLAN/iStock