Long live the hyper-specialist retailer
CPG cos and big brands have lots to learn from niche players, says Shikatani Lacroix's president, Jean-Pierre Lacroix.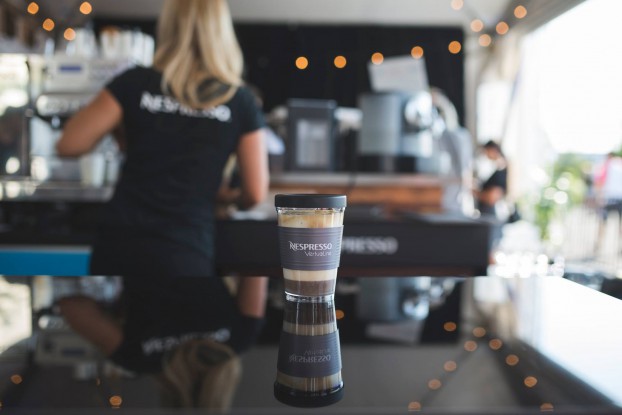 By Jean-Pierre Lacroix
I recently spoke at the International Retail Design Conference in Austin, Texas, where some of the brightest and most successful retailers and store designers met to share ideas and ponder the future of the industry.
There was a wide range of trends and topics covered – from how millennials shop, to the evolution of omni-channel, to frictionless retailing and the rise of the bespoke curated offering.
But one trend really stood out as having a significant impact on the retail sector.
As the population of urban centres continues to grow, and is expected to reach 60% of the world's total population by 2050, a new category of retailer is emerging that provides a depth of offering in a very narrow market niche: hyper-specialists.
Hyper-specialist retailers are at the other end of the hypermarket continuum and are quite unique from conventional or specialty retailers that have historically focused their offerings on a specific category (such as Lowes in home improvement, NAPA in automotive and H&M in apparel).
The hyper-specialist provides strong market differentiation by focusing on a distinct customer segment and product category, providing an incredible level of knowledge, unique tailored offerings, and expertise not found in conventional retail chains.
In the case of Chicago bike shop Get a Grip, their customer could be someone who wants a custom bicycle made to their exact requirements for a premium price or someone looking for a unique product not traditionally found in conventional retail stores.
Hyper-specialists also tend to have a reputation for expertise and knowledge and have strong brand caché with loyal fans, striking a balance between being accessible but not mainstream.
Hyper-specialists also employ good storytelling. Passion for the products and expertise is rooted in a deep story that is effectively told at every customer moment-of-truth – from the website and interior signage to the staff sales choreography. The story explains the "why" of the brand and, more importantly, the reason behind its singular focus on a given market niche.
Ming Tao Xuan, an Asian tea specialist and tearoom that I often frequent on my many trips to Montreal, Fine & Raw Chocolates in Brooklyn, New York and Get A Grip Cycles, are just a few hyper-specialist retailers that are flourishing in mature and commoditized markets. These retailers succeed against the much larger and more broadly merchandised chains by owning a unique emotional value proposition that cannot be easily duplicated by larger organizations.
The success of these niche retailers is being driven by more than just the growth of urban centres. Millennials are looking for unique experiences that they can share with friends, that answer their need for a sense of discovery, and that don't conform to the norm.
Manufacturers and online-only retailers have also fuelled the trend by seeking an immersive experience for their brands that cannot be achieved through conventional retail channels.
Although hyper-specialists start with a single location, they do have the ability to expand.
Tesla is a great example. The hyper-specialist has focused on its all-electric cars being sold in shopping malls. Tesla provides each of its customers with a personalized experience and final product that is a far cry from the current auto-retailing model of "more for less" driving the purchase decision.
Nespresso's boutiques are another great example of a hyper-specialist manufacturer's brand that not only offers a place to buy its product, but a platform to deliver a compelling brand experience that reinforces its coffee expertise.
For CPG companies, much can be learned from the Nespresso program as a platform to gain customer engagement and reinforce the brand's unique offerings. The rapid rise of package goods brands embracing pop-up retail stores as part of experiential campaigns is another example of how CPG brands can leverage a hyper-specialist experience to drive brand engagement and differentiation.
As retail channels continue to blur, there is heightened importance on brand differentiation and driving brand loyalty through a strong reliance on the emotional side of the value proposition.
Retailers can learn from hyper-specialists by understanding the role boutiques play in attracting a niche customer segment, in addition to providing a platform to drive more sales by giving customers a new and potentially more compelling reason to shop.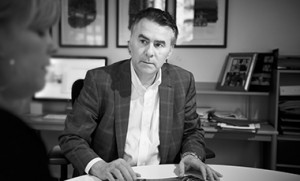 Jean-Pierre Lacroix is president of design agency Shikatani Lacroix

Feature image via the Nespresso Facebook page.