Sobeys wants to have seafood in the bag
The grocer introduces a new semi-prepared meal option and campaign that aims to make fish a go-to dinner choice.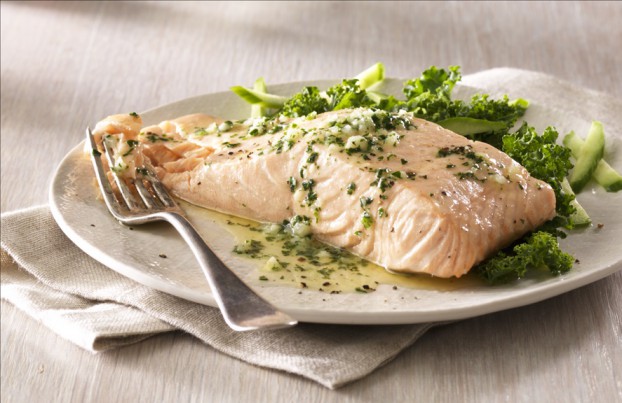 Sobeys is hoping it can help take the guesswork out of cooking fish at home with its recently-introduced Seafood Steamer bags.
Inspired by the French method of cooking "en papillote," the Seafood Steamer bags allow shoppers to take fish home in a parchment bag to cook for a low-mess, aroma-free meal.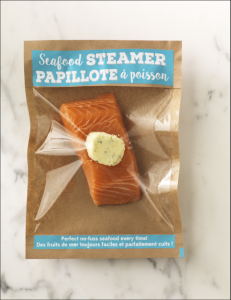 Customers can select a type of fish and one of three flavoured butters which are then packaged in a bag that can be placed in the oven or microwave to cook.

"Canadians know that eating seafood is good for them but there's a reluctance to cook it, to have it as a family meal," says Gillian Kerr, vice president of brand marketing at Sobeys.

There are barriers to making fish a regular dinner choice – namely not knowing how to cook it properly and the unpleasant smell that comes from cooking it, she notes.

Along with promoting the Seafood Steamer bags at the fish counter in-store, Sobeys also worked with Toronto agency Gravity Partners on online videos showing the simplicity of the process through its tagline, "Just Cook the Bag."

The videos are being promoted through paid social media on Facebook and Twitter, along with a through a programmatic buy.

Flyer ads, digital ads, editorial and social posts will be used to generate awareness and drive trial of the program. Additionally, bonus Air Miles offers will be sent to customers who have purchased seafood in the past. A dedicated microsite also features recipes that can be made with Seafood Steamer fish as the feature ingredient.

Gravity also worked on in-store creative and production, while High Road is leading PR efforts for the Seafood Steamer.

Generally, the Seafood Steamer is targeted at busy people but also those hoping to bring more healthy choices such as fish into their families' diets, Kerr says.

Sobeys currently has several prepared food and semi-prepared meals (such as pre-marinated chicken or beef). "It's definitely a growing area but I think it's about options," Kerr says of the prepared food counter (with offerings such as fully roasted chicken, potatoes and salads, along with cooked fish).

For instance, some customers like the convenience of semi-prepared food but prefer to cook their meals at home, she says. In some cases, Sobeys merchandises ingredients together to make that process easier (such as having peppers, onions and chicken strips sold together for stir-fry).

The Seafood Steamer is currently available in Sobeys' roughly 300 stores in Canada, and will soon launch in Safeway locations.