Kijiji puts the pedal to the floor
The website enlists some Canadian rappers for a new campaign, as it pushes its auto selection.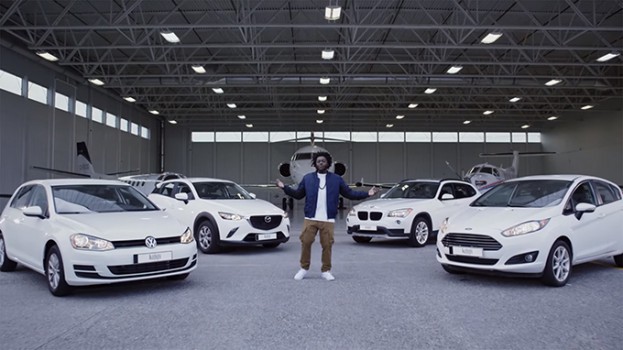 This story appears in the November 2015 issue of strategy.

Kijiji believes it's the best source for finding a car, and it's letting Canadian rappers say it for them.

The online classifieds' new campaign, by Montreal agency CloudRaker, features radio, online display and out-of-home ads. But for a series of online videos in English and French, the agency engaged local hip-hop artists Meryem Saci, Wasiu, Jo RCA and 20some to rap songs about the site.

"The reason a lot of people don't like YouTube pre-roll is because so many brands push TV commercials there, not realizing people go there to be entertained," says Marc-André Hade, marketing manager at Kijiji. "Creating content that fits into that culture is how we want to use the platform. We don't want to be that brand that pushes something as pre-roll and disrupts an experience."

The spots were shot by Romeo & Fils director Martin C. Pariseau to feel more like mini-music videos instead of pre-roll ads. The songs also feature beats by audio house Cult Nation, which Hade says has experience working with hip-hop artists. Denneboom handled the media buy.

"We worked with people with experience in the music industry, and we briefed the rappers on the campaign and they came back with their own lyrics," Hade says. "That makes them more authentic songs, which helps us put out our message in a way that fits in with YouTube."

Half of the hip-hop videos are for Kijiji's offerings as a whole, but the other half are targeted specifically at the automotive category. It also has a different series of videos "hypnotizing" viewers with spinning tire rims to find the perfect convertible, pickup, minivan and more on the site. With over 350,000 listings up at any given time, Kijiji has Canada's largest auto selection, but Hade says the goal is to communicate that, as well as the quality of those listings, to the general population.

As an update to the campaign based on the positive response they saw to the first rap videos, Kijiji and CloudRaker asked users to submit ads they had already posted on the site to be the subject of new videos by the rappers. Nearly 30 videos were produced in 24 hours and posted last week, for products ranging from cars to musical instruments to an antique tea set.