Hot and cold trends of 2015
From branded texting to gluten, we asked industry insiders to weigh in on where some trends are headed.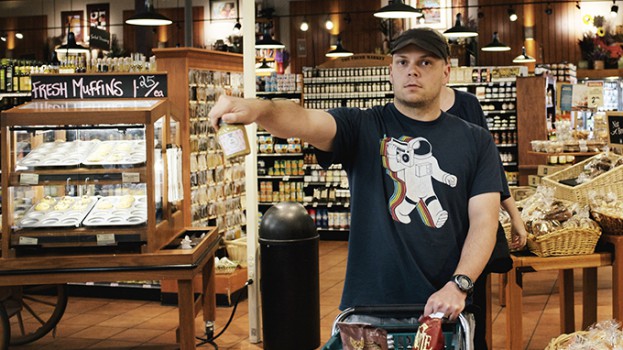 This story appears in the November 2015 issue of strategy.
While some trends eventually morph into long-standing parts of culture, others are short-lived or should never have started to begin with (we're looking at you, guy who started "planking.") As we begin to draw the curtain on 2015, here's what industry folks think is set to heat up – or cool down – the marketing world's trend thermometer (in order from hottest to frigid).
HOT:
Get ready for branded texting. "Marketers are finding seemingly 'organic' ways to get into the conversation," say Chris Hirsch and Nellie Kim, partners and co-CDs at Lg2 Toronto. Ordering Domino's pizza via emoji was just the beginning. There's also now Inmoji, which creates clickable, branded emojis – basically monetizing messaging apps.
Men are hot. Especially millennials, and when it comes to the CPG world. "The principal grocery shopper is reshaping gender stereotypes and now men claim to make up 41% of all grocery shoppers in Canada," says Nancy Marcus, corporate VP, marketing at Kruger Products. "Does that infer that women and older demographics are 'out'? Not necessarily, but the shift is definitely occurring."
WARM:
Gluten-free is here to stay. Well, maybe it will die eventually. But for now, it's still the number one food trend in Canada, as Sara Reda, shopper marketing manager at ConAgra Foods, points out. She adds that the perception of healthiness is what's maintaining such products' popularity, above anything else.
COOL:
#stopwiththehashtags. The trend of marketers getting into the #mcm #wcw #tbt #fbf game needs to end, say Hirsch and Kim. "'Maybe there's a throwback we can do this Thursday across our social channels?' If this is what you're thinking, keep in mind it was probably hot with the kids about 104 Thursdays ago," they add.
COLD:
UGC-you later. Oversaturation has led to fewer brands using user-generated content for their ads. "A few years ago there was a surge of spots, both on TV and online, that either relied on photos and video from real people, or on a style that simulated that look and storytelling vibe – think GoPro," says Jessie Sternthal, senior writer at Marketelle. "It was fresh and cool a while back, but in my opinion now it feels like a creative cop-out and uninteresting. Beautiful stories (the truer the better), artfully crafted writing, gorgeous film and production values are on their way back."