Where will holiday spending dip the most?
All Canadians are planning to spend less this year, but some provinces will scale back more than others.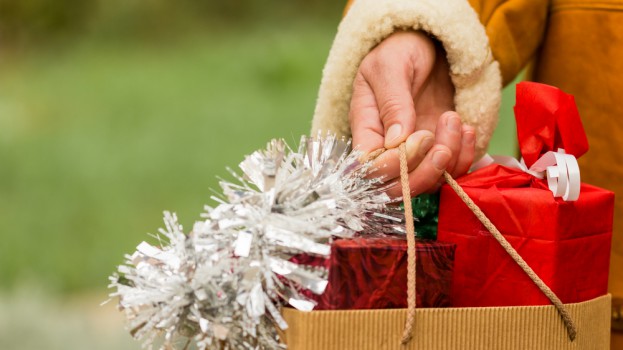 All Canadians are hoping to spend less this holiday season, but an uncertain oil market means some regions will see the effects more than others, according to a new survey.

Data crowdsourcing platform Field Agent surveyed 2,028 Canadians on their spending on holiday items in 2014 and their planned spending for this year, including gifts, decorations and food for hosting parties and gatherings.

The average Canadian plans to spend $875 on holiday-related items this year. That's a 7.5% drop from spending last year, when the average was $946, and is similar to last year's survey when Canadians expected to spend 7.2% less.

Even though Newfoundland still plans to spend the most per person at $1,250, the province is also home to the biggest drop, 27.3% from $1,720 last year. The next-biggest drops come in the West, with Manitobans planning to spend 12.5% less ($741 per person, second-last among all provinces) and Albertans planning to spend 10.6% less ($867, or fourth-last). While the drops in Western Canada are likely in response to a shaky oil economy, Jeff Doucette, general manager of Field Agent Canada, says people in Newfoundland are likely tightening their belts the most as they deal with changes in the offshore oil business and a large number of workers emigrating to the West.

Other Atlantic provinces can still expect high spending this season, with those in Nova Scotia planning to spend the second-most among provinces at $960 and New Brunswick the third-most at $950 (despite significant drops of 10% and 9.5% compared to last year, respectively).

Once again, Quebecers plan to spend the least on the holidays this year, estimating to drop an average of $645, down 8.5% from last year.

On the positive side, British Columbia saw the lowest drop: 0.7% to $907, or the fourth-highest by average spending. Ontario is right behind B.C. at fifth, planning to spend an average of $905, a 6.7% drop from last year. Spending in Saskatchewan (an average of $821, down 1.8%) and Prince Edward Island ($837, down 2.2%) looks to stay relatively stable compared to last year.

Field Agent's findings are consistent with a report by analytics company SAS, which found one in five Canadians planned to spend less this holiday season.