Your ads are killing the internet
Pound & Grain on turning the negatives of online ads into positives.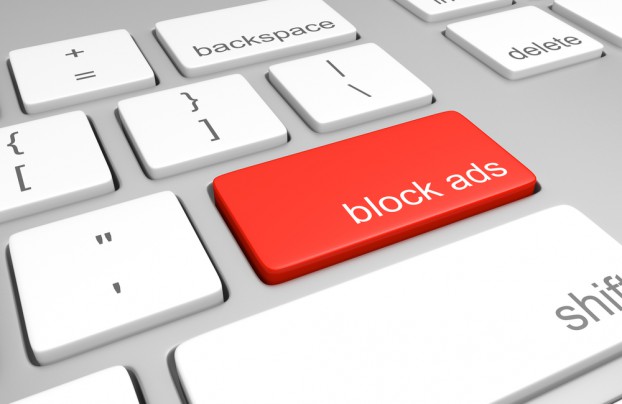 By Sandy Fleischer and Michelle Knight
We are all in this together. You go down, we all go down.
In The Wizard of Oz, Dorothy's quest to the Emerald City requires her to go through a haunted forest full of lions, tigers, bears and witches. When it comes to digital advertising, it looks like we're in that stage of our journey, with bots, fraud and bad programmatic advertising. While some advertisers collect fake traffic, insult their audience and cross lines left, right and centre, others are scrambling to keep a delightful user experience.
Digital advertising has aided the free and democratic World Wide Web. But nothing is really free and the digital ad reins are pulling tight on consumers' patience. The users are unhappy, the brands are unhappy and the internet is a battlefield, one with Apple, Google and Facebook fighting for the most populated areas. Today, Apple has made it easy for developers to make apps that kill the ad and remove tracking from the web. That's worrying news for publishers and the rest of us media mortals.
Programmatic advertising at first sounded ideal, opening a window to more efficient ad buys as well as better engagement and UX. Unfortunately, for some, it's been more of a curse – instead of being intimate and smart, it's been cold and creepy. Users are throwing their hands in the air, opening their wallets and paying premium for YouTube Red, Spotify Premium and Netflix, all in an effort to avoid that dreaded ad.
But they're not the only ones being affected. We are currently paying for robots to see our ads. So, not only are we being dumped and issued digital restraining orders by our other halves (the audience), but we're also being fooled. Our audience is annoyed and they're not even seeing half of what we want to share. That's a problem.
It's not programmatic advertising per se that's the issue, but rather how we're using it. Consumers hate the experience that online ads and tracking technology have created. The top paid iPhone app on Apple's App Store is an ad blocker. Have you ever tried browsing your favourite sites on your smartphone with an ad blocker on? We suggest you do, it's delightful.
However, the rise of ad blocking poses a threat to content and could change the internet as we know it, giving full rein and control over to the internet giants. Which, essentially, works against the idea of a free digital world.
The Interactive Advertising Bureau has gone from regarding ad-blockers as highway robbery to empathizing with the users and creating LEAN – Light, Encrypted, Ad choice supported, Non-invasive ads. Everybody wants great content at no cost, but is this an unrealistic utopian idea?
The trick is to start small, and stop abusing retargeting; we have smartphones, so let's create smart technological experiences. LEAN is designed to encourage moderation and viewability, but how exactly? If these are simple guidelines how will they be enforced?
AOL chief executive Tim Armstrong has said one reason consumers use ad blocking is that "nobody is enforcing quality thresholds," which results in too many annoying online ads. However, according to one article earlier this year, "generation Z (iGen) is more tolerant of online advertising than its Y counterpart (millennials), with 28% of Gen Z consumers wanting marketers to reach them with online ads compared to just 16% of millennials. Also, Gen Z prefers being sold a cool product (60%) over a cool experience (40%)."
Programmatic advertising could work if we respected human eyes and got rid of the bots. Technology can be used to find the interested and give them the stuff they're interested in, beautifully. But the longer we wait for the cards to fall into place, the messier our situation will become. We have a problem that needs to be addressed and we need to act now. We are all users at the end of the day and every experience shapes our existence online and off.
As long as we fight for great content vs. bad ads and honest traffic, the highway to entertainment could be a journey the user chooses to take. It is our job and responsibility to give interested parties what they are looking for without screaming them into submission. The digital space has the potential to be a beautiful place – a place where attention is earned and rewarded.
The ad world has been called to action, so let's take it.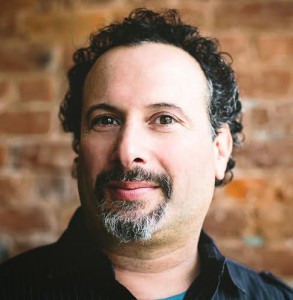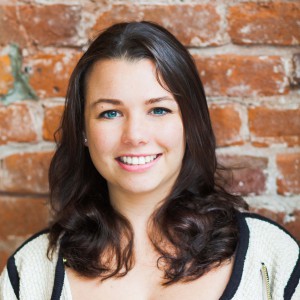 Sandy Fleischer is managing partner and Michelle Knight is a copywriter at Pound & Grain Digital

Feature image courtesy of Shutterstock