Marketers of the Year: Queen of the creampuffs
Denise Darroch is now leading a loyal fandom for U by Kotex, after her risk-taking moves paid off.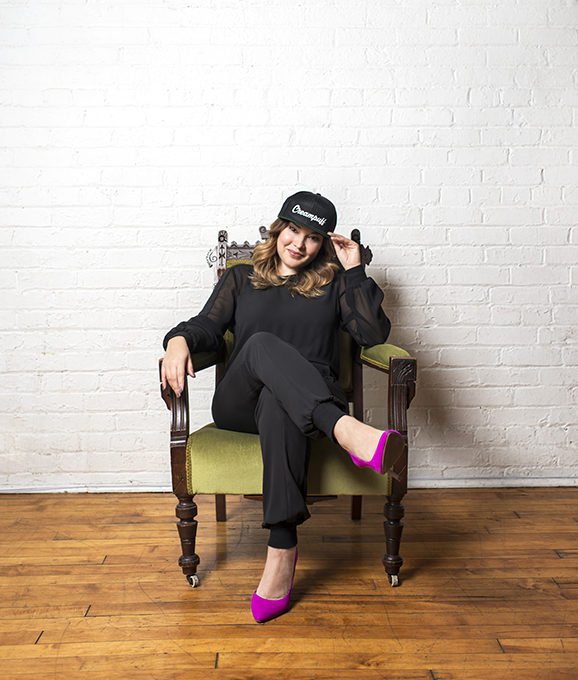 This week we're profiling our six Marketer of the Year winners. Check out the previous stories, Jason Doolan from General Mills, Interac's Andrea Danovitch, Agropur's Caroline Losson and Labatt's Kyle Norrington. And stay tuned on Monday for the final profile. 
This story appears in the December/January issue of strategy.
"I'm all about a good story," Denise Darroch says.
That's a suitable way to sum up both the U by Kotex brand manager's biggest success to date and the project itself.
We're talking, of course, about Carmilla, the web series based on a Gothic vampire novella that had "creampuffs" (as the young, mostly female fans call themselves) screaming – and tweeting – for more.
It's pretty understandable. The branded content series, now with two seasons under its belt, has a lot going on: mystery, a lesbian love story and a bit of danger all wrapped into easily consumable episodes about five minutes long.
Noticeably absent, though (at least for the marketing community), was any discernible U by Kotex branding or product placement in the primary content.
It may have been an odd strategy for some. But for Darroch, adapting and looking for new ways to engage with young women – and keep them coming back – was, quite simply, necessary for survival.
"There are a lot more boomers, so a lot more people are exiting the category," she says of the main challenge that feminine care is facing in general. In other words, more menopausal women means fewer periods, resulting in a tough category, where standing out is crucial.
"U By Kotex has always stood apart from other femcare brands because we look at the category a little bit differently," Darroch says. "We call out those stigmas, we kind of play on and make fun of the traditional ways of talking about periods." Basically, it tries to "make periods suck less," she says.
Darroch teamed up with agency Geometry Global, branded entertainment co Shift2 and prodco Smokebomb Entertainment on what became a massive, modern hit (despite its source material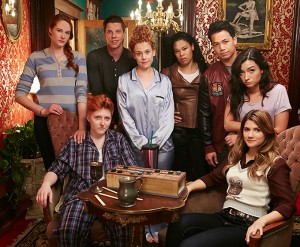 from 1872), premiering in August 2014 on Vervegirl TV on YouTube, along with Carmilla's social media accounts.
"If you look at the market right now, everybody's doing the same thing to gain millennials," Darroch says. "Nothing's really changed, marketing is still pretty traditional."
Darroch knew that product shots and branding to a millennial is basically like garlic to a vampire.
"The last thing I wanted to do was put content out there and then inundate it with branding and messaging," she says. "We really wanted to provide that content, let people enjoy it, build that fan base and then come in from a different perspective and do our own thing on the side."
The project wasn't entirely without any recognition for the brand. In the first season, five integration videos, including "Do vampires get their periods?" and menstruation mythbusting, complemented the show.
The strategy paid off, with season one gaining 28.4 million minutes of watch time and 9.2 million views on YouTube by the end of the year.
U by Kotex then saw major engagement with the "#SaveCarmilla" movement among the series' creampuff fandom who shared photos of themselves with the brand's products on social media, all in an effort to lock down the series' second season (which it did).
By the end of season two, the entire series gained 38.7 million views and 73.2 million impressions globally.
Clearly, the creampuffs have some power. And leading the "#tamponfandom" is Darroch herself.
"She's one of the biggest creampuff fans we have," says Kaaren Whitney-Vernon, CEO at Shift2. Take a recent season two viewing party held in Toronto, where Darroch arrived decked out in Carmilla clothing.
"She sees the growth with the fan base and I think she's very protective of the fan base," Whitney-Vernon says. In other words, Darroch knows not to let the creampuffs down with an overly-branded series, even now that their loyalty is somewhat assured.
"I think the biggest challenge marketers have is they instantly want to start pushing and they aren't listening," Whitney-Vernon says. "[Darroch] doesn't want it to become a commercial," she adds. "She's about a conversation."
Darroch also acted as any executive producer should, Whitney-Vernon notes. "It really involves a dedication to creating content on an ongoing basis." Specifically, she wasn't seeking a one-off, viral success.
"Not only does she have a passion for her brand, and she truly does, but she now has a passion for Carmilla and the storytelling process," adds Whitney-Vernon.
Robyn Dalley, account director at Geometry Global, echoes that opinion. "Throughout the script development in particular, some of the notes that came back from [Darroch] were really great," she says. "It wasn't just concentrated on, 'How can we inject the brand in here?'"
Rather, Darroch was committed to the characters and ensuring the show remained entertaining for the fan base. "She understood how much impact we could gain from a good storyline," Dalley says.
It's also not as though Darroch and her team have sat back and watched the views roll in after creating the story. Being responsive on social media, understanding how viewers want to engage and how often to post were a key part of making Carmilla a success.
"Fandoms are a little bit different from your average consumer set," Darroch says, so understanding the right language to use is crucial.
In particular, it was important to acknowledge what fans were saying about the series and their theories about characters and storylines, then adding in winks and nudges as it progressed to show fans that the creators were hearing them.
In terms of keeping the show fresh, Darroch and her team are always thinking of what's next, Dalley says. "She's staying close to her agency partners and we're constantly questioning and thinking on the go."
For example, for season two, U by Kotex moved away from the separate integration videos, instead creating another mini-series, dubbed "season zero," a 12-part prequel all about a mysterious lack of periods on the university campus where Carmilla takes place. Unlike the primary series, season zero (which premiered in late October) more prominently integrates U by Kotex into the setting and storyline.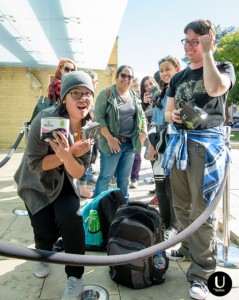 Despite that, the response has been strong, with many of the videos gaining more than 100,000 views and sparking comments like "Me having a meltdown that season 2 is over but leave it to Vervegirl and Kotex to switch my mood completely :)" and "IVE NEVER LOVED TAMPONS MORE IN MY LIFE."

While plans for a third season weren't yet announced at press time, Darroch and her partners remain committed to the world of Carmilla and continuing to break new ground with its content.

Outside of Carmilla, Darroch has been working on keeping U by Kotex as relevant to its target as possible, including in Quebec, a market she calls a "cultural cocoon," that needs its own attention. This year, for example, she led the adaptation of the "Save the Undies" campaign for the French-language market, partnering with Bell Media and influencers such as TV host and Hockey Wives star Maripier Morin on an online contest and PR event.

Brand marketing is Darroch's passion, but she notes that having a well-rounded background has helped her gain perspective. She has experience in sales and worked with top retailers to develop as a marketer. Before joining Kimberly-Clark in a shopper marketing role focused on the Walmart relationship, Darroch worked with Nestlé Canada in both brand and shopper marketing roles.

Then a little over a year ago, Darroch took on her role with U by Kotex, a position where she's brought her passion and risk-taking attitude.

"Ideas come to blossom, they really come to grow, when you're willing to take a chance," Darroch says. "If you're not taking a risk, if you're not trying something new, you're never going to be a leader in the market – you're always going to be a follower."

Photo: Jen Schenkel