Check it out: Pawn the rainbow
Skittles helps Canadians get rid of unwanted holiday presents in exchange for candy.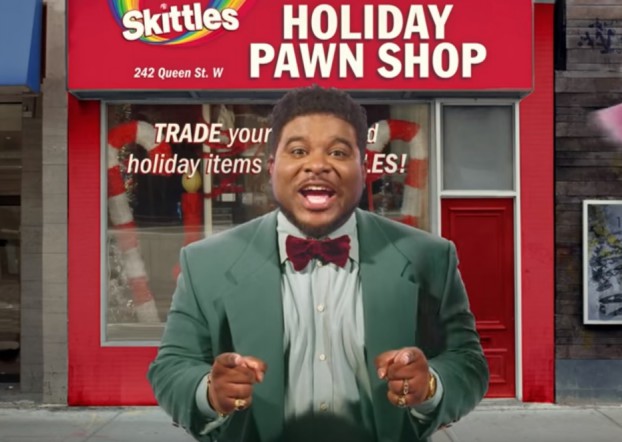 Even though Christmas is still a few days away, it never hurts to plan ahead how to get rid of those unwanted gifts.

Skittles hopes it can help. With BBDO Toronto, the brand has created a Holiday Pawn Shop, where customers can trade in their lame gifts from grandma for the candy. Located in downtown Toronto on Queen St., the shop will be open from Boxing Day until Dec. 30.

"Many complicated, scientific factors go into assessing the value of your item in Skittles," according to the brand's microsite. "Based on category and condition, items are assigned a range of worth. If you feel your item is worth more, come on down to the Pawn Shop and test your haggling skills."

Those poor souls who don't live close enough to visit the shop can upload a photo of their unwanted items on the microsite for a $2 Skittles coupon.

Items in good condition will be donated to the Goodwill ReUse Centre in Scarborough.