2016 trends: When exercise meets drinking
JWT's innovation group on two of the lifestyle trends that will have a big impact this year.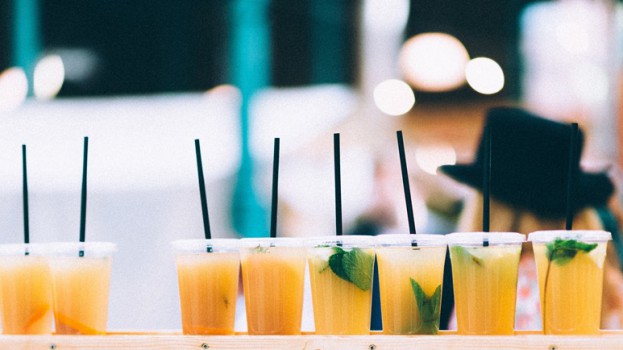 Each year, J. Walter Thompson embarks on a global initiative to tackle upcoming trends that will have an impact on consumers in the coming 12 months. Below, the shop's intelligence group breaks down just a few of the trends set to emerge this year, with Canadian examples. Come back tomorrow for part two of the shop's trends, and read the full global report here. And for a laugh, be sure to check out JWT's top media prediction for the year, as featured in strategy's last issue.
By the J. Walter Thompson innovation group
New natural beauty
A growing interest in natural products and messaging among consumers is the new natural beauty trend. Consumers are seeking out product information online and becoming increasingly skeptical about mainstream brands. Concern about toxins is particularly reflected in the beauty landscape and has seen new boutique brands tapping into naturalism. This trend has consumers and brands alike leaving behind faux beauty and embracing the back-to-basics approach.
Toronto-based cosmetics brand, Da lish, for example, uses natural and organic-based ingredients in its products. They pride themselves on uncomplicated beauty for every woman. Using no harsh chemicals, Da lish lists all of the natural ingredients on the packaging, so consumers are informed and can purchase natural products with confidence. Creator Melanie Cruickshank manufactures everything with her core values in mind: anti-oxidant rich, simply pretty makeup produced with as many locally sourced, natural ingredients as possible — without the use of phthalates, parabens, petrochemicals, GMOs, gluten or sulfates. She started the company because she wanted to know what she was putting on her face and where the ingredients were coming from.
This trend is already booming in the U.K. Liha makes beauty products based on African recipes in small batches. Haeckels is another U.K.-based brand that makes products with local and natural ingredients such as seaweed, using pre-industrial techniques. American brands such as Yüli employ advanced skin technology and botanic research to ensure products can compete in terms of efficacy as well as ethics. Mother Dirt is a range of cleansers, shampoos and mists that contain beneficial bacteria.
"Nearly every one of these brands is able to lay claim to the majority of the following: superfood ingredients, cold-pressed or raw processing, small-batch manufacturing, preservative-free or bacteria-rich formulas and traceability from seed to skin — with science helping to do all of this better," says Anna-Marie Solowij, beauty editor and co-founder of the London-based beauty chain BeautyMART.
Why it matters: This shift in attitude points to a self-confident, engaged and sophisticated consumer who is questioning the norm and scrutinizing the messaging presented by mainstream brands. Consumers' holistic view of beauty products is telling — "New Natural" is as linked to 360-degree well-being as it is to an awareness of the environment.
Healthonism
The "Healthonism" trend is what we describe as health-conscious millennials offsetting alcohol with antioxidants and healthy mixers, mashing up exercise with hedonism, and flocking to a growing number of exercise-meets-drinking events.
Lululemon's annual SeaWheeze weekend is an example of the healthonism trend. This event is not the average half-marathon, as the mantra is "yoga, run, party." After long runs, and several yoga sessions, the attendees are treated with the Sunset Festival, the after-party, where there are live musical performances, dancing and Lululemon's craft beer, Curiosity Lager, for purchase.
Lululemon entered the craft beer market in 2015 and partnered with Vancouver's Stanley Park Brewing. The two Vancouver-based companies created a wheat beer just for the Sunset Festival. The beer was sold at the festival and in stores, with partial proceeds going to support the Stanley Park Ecology Society.
Earlier this year, London's House of Voga, which combines yoga with the expressive vogueing dance style of the 80s, co-hosted a party with Mayfair nightclub Bonbonniere. Voga Bonbonniere began with a one-hour voga class before proceeding to drinks and dancing into the early hours. Fitness club Equinox's London Kensington location hosts quarterly After Dark events for members and their guests, who are treated to a range of different yoga classes, guest instructors, DJ sets and cocktails courtesy of Mahiki.
The trend is also expressed in new beverage products, with nutritious cold-pressed juices becoming a popular vehicle for healthier cocktails. Cold-pressed, non-alcoholic juices by U.S. brand CleanDrinking are all-natural, low-calorie cocktail mixers designed to "support a balanced lifestyle of mindful drinking." Flavours include Hotamelon Tequila Cleanse and Raspberry Addict Vodka Cleanse.
Why it matters: Consumers are engaging in health and well-being in a contradictory, divergent, have-it-all way, putting healthy habits alongside fun.
Image via StockSnap