Imagining the urban brandscape
Brainsights' Kevin Keane illustrates how brands can truly integrate themselves into city living.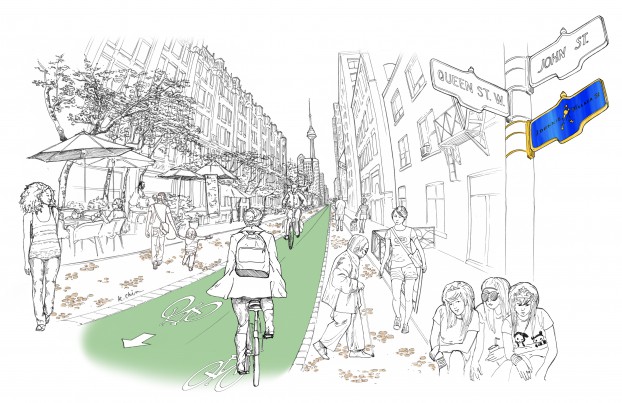 By Kevin Keane
Marketers are tasked with managing increasingly complex environments: more channels, more informed consumers, unlikely competitors born from (or powered by) technology. All with limited resources.
Meanwhile, more people are moving into cities and carrying mobile phones everywhere they go. City dwelling presently accounts for 53% of human living according to the UN, and one billion more people will call cities home by 2050. By 2020, Ericsson estimates 6.1 billion smartphone users will roam the earth. All this means instant access to the world's information – and a growing shared experience of city living – for more of humanity.
Where people go, so should brands. But investing in mobile media isn't nearly enough. People increasingly want brands to believe in something – not simply occupy space on their most personal screen. Brands should also invest in cities. Specifically in "moments of delight" in cities: meaningful experiences that improve quality of life for city dwellers, while aligning with a brand's business goals.
To illustrate, here are five ideas and the brands that might just pursue them. Each capitalizes in some way on the two great macro forces shaping the social landscape – urbanization and the ubiquity of mobile technology – whilst improving the quality of life. By integrating purpose-based marketing, these "moments of delight" are experiences to be captured and shared, generating the media breakthrough brands crave.
But most importantly, they can transform the role of marketing in society.
Supporting the sophisticated walking man (and woman)
Suggested brand: Johnnie Walker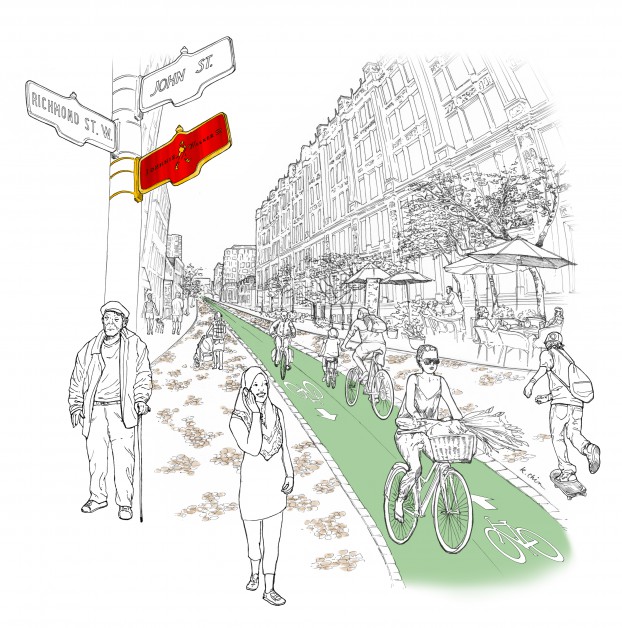 High density living presents the opportunity for streets to be turned over to pedestrians, especially when those streets are mixed-use tourist destinations that are not critical car transportation routes (like John Street in Toronto).
Walking has many associated health benefits, and opting to walk instead of drive helps to reduce air pollution. As the brand that embodies the sophisticated walking man, why wouldn't Johnnie Walker invest in it? It would be a sensible "responsible drinking" message, too!
GO Transit takes the sting out of commuting
Suggested brands: GO Transit, Starbucks, GoodLife Fitness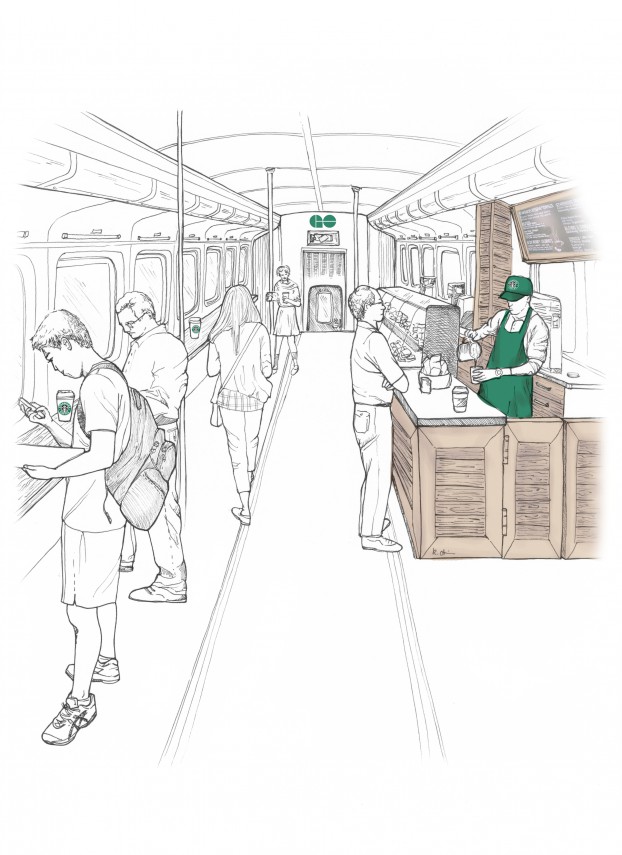 Like in many cities, commuting in Toronto isn't very pleasant. Doing so on public transit can often compound the misery. Cities seek to make public transit more attractive by making other modes less attractive. Must it be this way? Metrolinx should partner with Starbucks to retrofit some of its GO Train cars into cafés. It would provide another potential revenue stream to the Ontario government while improving the attractiveness of public transit. And for Starbucks, it would provide unrivalled access and exposure to under-caffeinated commuters.
And, when we spend one or two hours in commute each day, the opportunities for ample daily exercise are limited. It doesn't need to be this way. Another venture opportunity for Metrolinx would be partnering with GoodLife to bring exercise equipment on board GO trains. Commuters could add exercise credits to their Presto cards and book equipment through a mobile-based reservation system. Perhaps the energy generated through exercise could be captured and transferred to heat the hot water for the Starbucks café. At a minimum, commuter rage can be directed at the rowing machine.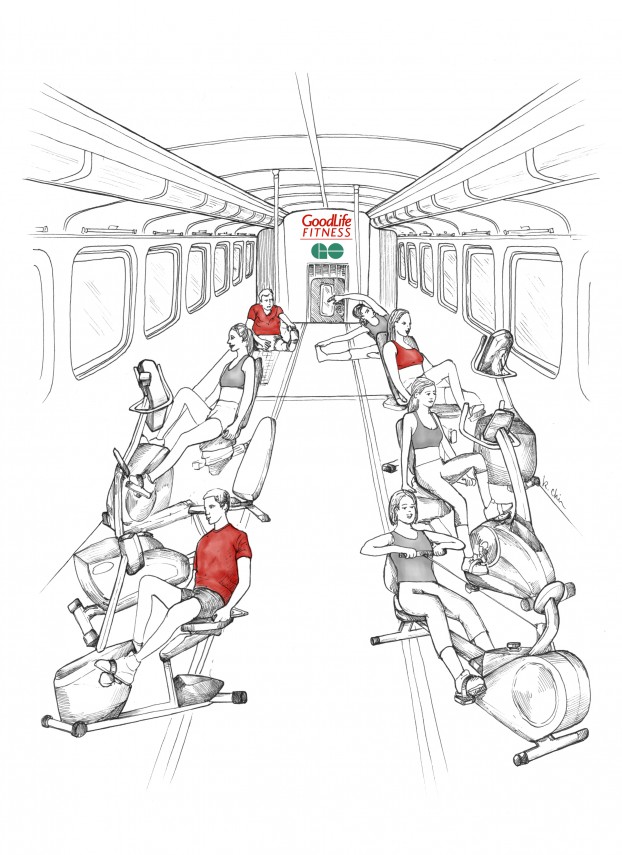 The "York Underpass Market" satiates South Core appetite
Suggested brands: Telus, RBC, PwC and the Outdoor Food Court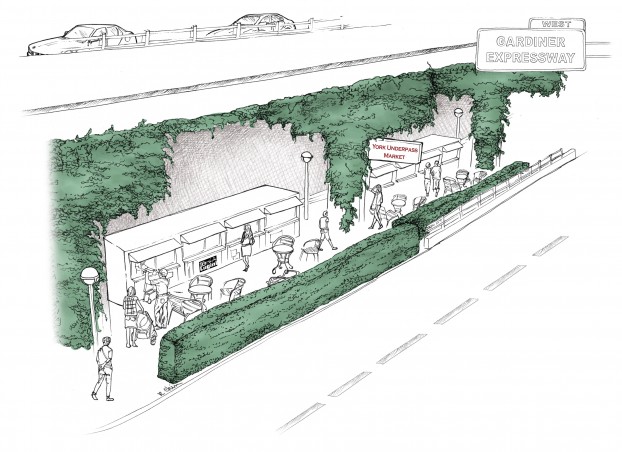 Toronto's South Core is starved for good food options. Despite explosive commercial and residential growth attracting young workers and young families, the neighbourhood is bereft of meal diversity. To address this, RBC, PwC and Telus should partner to create an outdoor food court under the Gardiner Expressway. The format might be shipping container-style, but importantly it would seek to provide start-up food entrepreneurs with the platform they need to launch their business, which is something each of these brands is in the business of doing. And doing so outside in close proximity to their offices would improve their standing in the community by investing in underused space, whilst providing for their employees and community an experience they can be proud of.
Providing alternatives to plastic bottle waste with a place to fill your cup
Suggested brand: Brita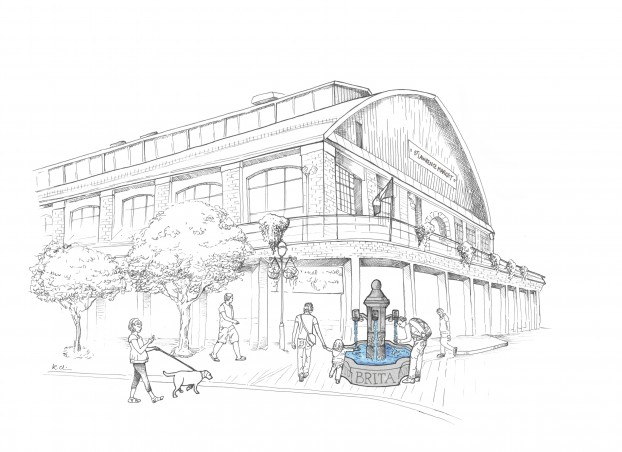 We all know the power of the office water cooler – a place to connect with colleagues, have friendly exchanges and feel part of something bigger. It's this social connectivity that scientists believe is the key ingredient for a happy and healthy life. And that's what Brita would be promoting should it invest in a network of these in the form of beautiful public water fountains throughout city streets. And if strangers don't converse around the fountains, then at least Brita will be investing in an initiative that reduces reliance on plastic water bottle consumption, an environmental benefit we can all talk about.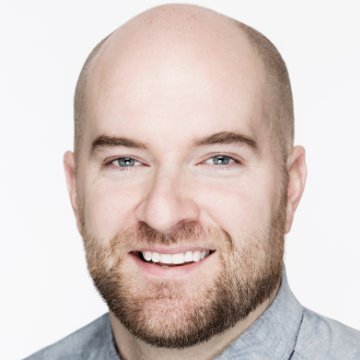 Kevin Keane is the CEO of Brainsights
Illustrations by Kimberly Chin