Contiki encourages millennial #Travelgoals
The travel company is hoping to tap into the fear of missing out with an eight-week digital campaign.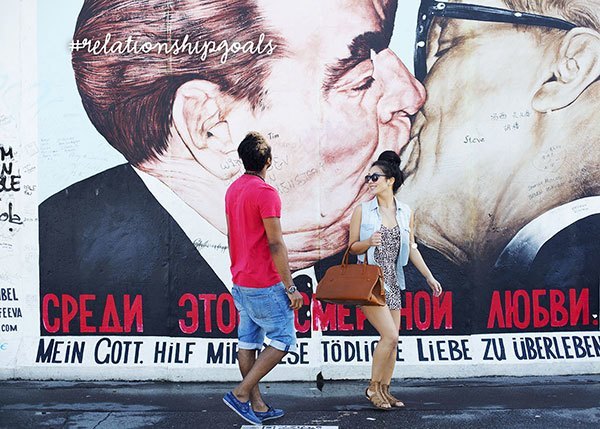 Contiki Canada is hoping its new campaign will convince millennials to make all those idyllic Instagram posts a reality.
Every week for the next eight weeks, the "#Travelgoals" campaign will spotlight a different travel destination, offering discounts up to $970 on travel packages to those locations, starting with Germany this week. Contiki is also running a contest where potential travellers can share photos of their dream destinations on social media with the "#Travelgoals" hashtag to win weekly prize packages or the grand prize that includes $2,000 towards a Contiki trip, $1,000 air fare credit and a selection of travel accessories.
This isn't the first time Contiki has run an eight-week campaign focusing on different destinations, but Lauren McPhillips, national brand and marketing manager for Contiki, says the "#Travelgoals" campaign has "a new vibe" that's more in line with the behaviours and priorities of its millennial customer base. Tapping into the popularity of "goals-related" hashtags (i.e. #squadgoals, #relationshipgoals), the program is inspiring them to set travels goals, showing how big of an impact travel will have on their life and that they shouldn't wait to make it happen.
"We've found that millennials, more than any generation before, are most likely to buy based on emotion and things like the fear of missing out," McPhillips says. "We wanted to encourage them to spend less on things and more on experience."
Over the past five years, Contiki, which exclusively serves customers under 35, has been increasing its digital marketing budget from 25% to over 65%, as well as using influencers.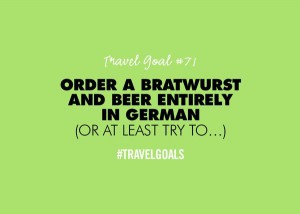 In addition to a social push and digital display buy to promote the program, Contiki has once again enlisted a handful of influencers to produce content from some of the locations it's promoting. The weeks dedicated to Germany and Spain will run on their own, but the company has enlisted YouTuber Karina V for Greece, fashion and lifestyle blogger Meagan Faye for Ireland, adventure Instagrammer Jordan Dyck for Australia and photographer Santiago de Hoyos for Peru.
"Our global team has global initiatives with influencers that we are a part of, but especially within Canada, that's a big part of our local brand strategy as well," McPhillips says. "Every year we look at influencers that are up and coming and that align with our values, so we can provide the experience, without a script, and get great, authentic content."
McPhillips says the company is mindful of the struggling Canadian dollar, which may impact some people's willingness to travel across borders. But she adds that the company's millennial target is known to be impulsive when it comes to spending on experiences.
"They are quick to spend when they are interested in something and less cautious than previous generations," she says. "It's not a bad thing to see on Instagram that someone is on trip and want to immediately book it, because the impact it has on your life will be a bigger benefit than the costs."
The campaign was developed entirely in-house by a marketing team that McPhillips says has been growing in Canada, with support from the tourism boards of the locations it is spotlighting. Spoke Isobar handled the media buy.