Home Hardware realigns marketing team
Former Cara COO Rick McNabb will lead the recently reorganized, sales-focused department.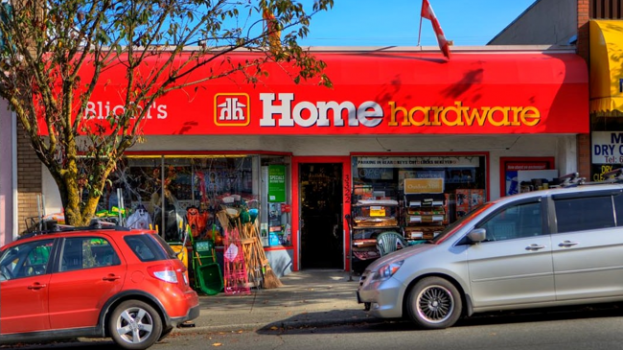 Home Hardware has hired Rick McNabb as VP of marketing and sales as the company reorganizes its marketing department to be more focused on sales.

McNabb's position is new at the company, one it has been looking to fill for the past six months.

Home Hardware's marketing was previously handled by two different VPs of merchandise and marketing: one for the hardline categories and one for lumber and building. In June, the company separated the merchandise and marketing functions, naming Joel Marks VP of merchandise. Marketing functions were handled by Marks in the interim, with sales and operations handled by Duncan Wilson, acting VP of operations, while the company searched for a new marketing head. Effective March 7, all marketing and sales functions will be re-aligned under McNabb.

Wilson will now be executive director of sales and support at Home Hardware and report to McNabb, as will Rob Wallace, who was promoted to director of marketing in the fall following the retirement of his predecessor Jack Baillie. Ray Gabel, former VP of merchandise and marketing for hardlines, retired in August, while Bruce White, VP of merchandise and marketing for lumber and building materials, now reports to Marks.

"Recognizing how steep the competition in home improvement was in Canada, we knew we needed to be more sales-focused," Wallace, a 24-year veteran of the company, says. "We're looking to realign marketing, sales and operations to be a single department within our building, because that will allow us to strengthen our company and position our dealer-owners to better drive those sales."

McNabb was previously a long-time executive at Cara Operations, which he joined as president of its Harvey's chain in 2006 after spending 16 years running a franchise in Parry Sound, Ontario. After two years he was made president of the Milestones brand, moving on to become president of the Kelsey's and Montana's brands in 2010. In 2012 he was made chief operating officer of the Swiss Chalet and Harvey's chains and the following year was also made, along with CFO Steve Smith, co-president of Cara after the departure of CEO Don Robinson. McNabb left the company in late 2014.

McNabb first got into marketing in the 1980s, holding brand manager positions at Bristol-Meyers and Quaker Oats and later becoming a VP at Ted Bates Advertising. Looking to leave the corporate world, he opened his Harvey's franchise in 1990. McNabb's family has also been in the home improvement industry for 38 years, currently operating a Home Building Centre in Parry Sound.

Between the Home Hardware, Home Building Centre and Home Furniture banners, Home Hardware operates roughly 1,100 locations across Canada. Wallace says the company's positioning, which has focused on the assistance and expertise of its dealer-owners to differentiate itself from the competition, is unlikely to change. Rather, he says Home Hardware is looking to reinforce that across its multi-banner organization.

"The nice thing about our business is whether you are building a home or renovating or decorating, the role our dealers play across our banners is the same, which is help consumers" he says. "Over the years, when we've looked at the difference of that multi-banner strategy, we had two individuals who provided leadership and got that point across in our marketing. As we go forward, we think Rick's experience working with a multi-banner company will help us let consumers know we're a destination for any need, no matter where they visit."

Wallace says the company has seen success with its traditional print and TV advertising and isn't looking to "depart from what works," but has recognized an opportunity to be more active in the digital and social spaces. It works with Havas on advertising and PHD on media.