Tank breaks 100-employee mark
The Montreal agency is now one of the 10 biggest in Quebec after making 30 hires over the past six months.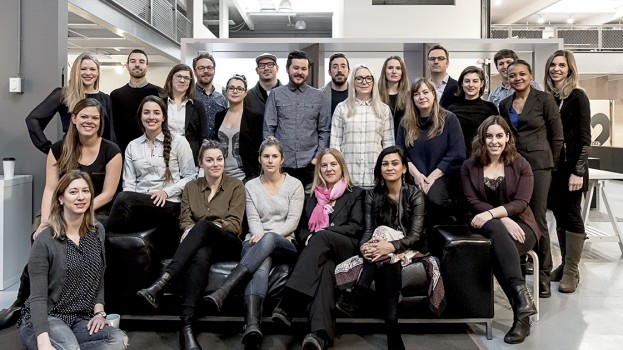 With 30 new hires joining the agency between last summer and January, Montreal independent Tank has passed the 100 employee mark, putting the agency within the ranks of the 10 biggest in Quebec.

The most senior hire in the group is Florian Schedler who joined as senior director of digital planning in January. Schedler was previously partner and general manager at design agency Studio Byebye Bambi, which he joined in 2013 after three years as VP of strategic planning at Nurun. He also spent over six years at Cossette's former digital arm Fjord Interactive.

Other hires the come over the past month include art director Maxime Hébert, creative coordinator Anne Gouin, account manager Rosalie Lemelin, account coordinator Marie-Laurence Blanchard and account director Rachel McGibbon, as well as Olivia Del Torto in a dual strategic planning and copywriter position.

Those are the latest in a spree that the agency has been on over the last seven months. On the creative side, Tank has hired Marcus Henrique Freitas as art director, Frédérique Pelletier-Morin as art director and designer and Marc Fabien and Jean-Christophe Lanteigne-Daigle as copywriters. Luis Asencios-Tyroler has been hired as a web designer and Laurence Pressault has joined as community manager.

Patrick Boisvert and Elle Chavez-Jerez have also been hired as medical writer on the agency's healthcare team.

In production, Marie-Ève Bélanger has been hired as creative coordinator, Chanäel Drapeau has been hired as production coordinator and Sophie Gosselin joins as a producer.

In client service, Jean-Pierre Provost and Jean-Philippe Quintin have been hired as account managers; Emily Saracino and Audrey Lorange have been hired as account coordinators; Judith Saint-Pierre has been hired as account director; and Émilie C. Geoffroy joins as account supervisor.

Last year, Tank won new business from Corus Media, Canadian Heritage and the national work for Reitmans, continued to see growth in providing the French work for Interac and Telus and, based on increased business from U.S. clients, opened a new office in New York.