Saks Fifth Avenue's Toronto debut
The luxury retailer plans to differentiate with a new "any time" service offering.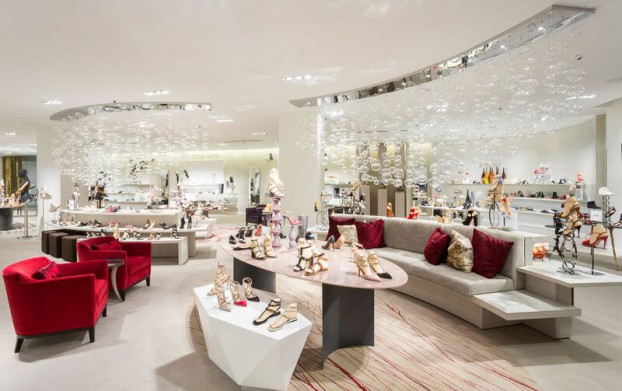 After much anticipation over the past two years, Saks Fifth Avenue is opening up shop in Toronto, hoping to differentiate with a big focus on customer service and bringing more luxury brands to the Canadian market.

The new location at the CF Toronto Eaton Centre is set to open tomorrow, followed by another location at Sherway Gardens on Feb. 25.

Along with opening up shop and continuing to offer e-commerce, Saks has also launched a new service program, debuting in Canada. "Saks at Your Service" provides customer service directly in people's home, office or hotel "any time and anywhere." That could include anything from a "fashion emergency" where a customer needs an outfit for a last-minute event, to replacing lost luggage for a visitor to the city, all delivered via a customized Saks vehicle.

That immediate customer service offering is one way that Saks plans to differentiate in the luxury market here, especially as another player, Nordstrom, plans to open in Toronto this coming fall, says Stephane Ledoux, regional VP at Saks Fifth Avenue Canada.

Research showed that the idea of customer service "anywhere" was one thing that was missing from the luxury experience, which prompted the new program, he says.

In recent months, Saks has been working on getting the Toronto market excited about its openings with social media-heavy campaigns, working with local celebrities and influencers. Going forward, partnerships and events will be key for its marketing strategy, says Shayne Stephens, marketing director at Saks. That includes continued work with bloggers and influencers but also larger-scale partnerships with organizations like the Royal Ontario Museum for events.

"We've built a lot of relationships in the community already and we're going to continue to do that," he says. "Services like this tend to spread word of mouth and we find that's the best marketing you can have," he adds, referring to "Saks at Your Service," along with in-store offerings like personal shopping and makeovers.

The new Eaton Centre Saks also includes several "portals," to Hudson's Bay, or dedicated stairways and entry points to check out the sister store's assortment, which will continue to include luxury brands but generally at the lower end.

Both new Toronto locations also include the new Saks Food Hall by Pusateri's, with a high-end grocery assortment and two restaurants by Oliver & Bonacini (Beaumont Kitchen at Sherway, set to open Feb. 25 and Lena at Eaton Centre, set to open in May).

Correction: This article originally stated an incorrect number related to Saks' Canadian customer base.