Vans launches a cultural hub
The shoe brand's 50th anniversary celebration brings weeks of concerts and workshops to a warehouse in Toronto.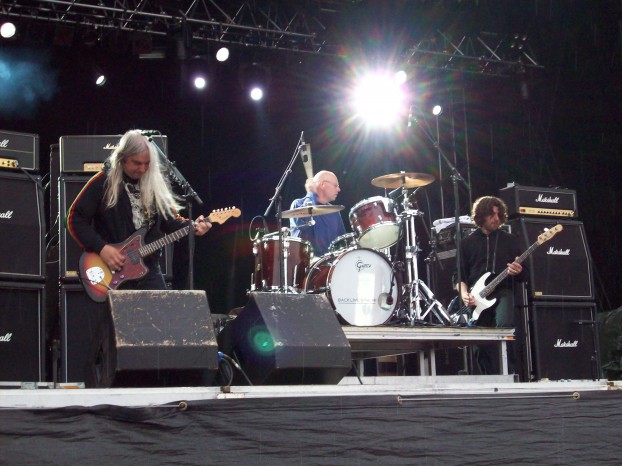 Vans is turning 50 this year, but age doesn't seem to be slowing the shoe brand down, celebrating with ambitious House of Vans events around the world, including in a unique space in Toronto.
The brand's 50th anniversary is on March 16, and while events will be held in several cities – Austin, Brooklyn, Cape Town, Hong Kong, Mexico City, London, Sao Paulo, Seoul and Kuala Lumpur – Toronto's House of Vans is being executed on a slightly larger scope. Vans will be taking over the Hamilton Gears warehouse, located near the corner of Dupont St. and Ossington Ave., to host five separate nights of concerts between March 16 and April 2, in addition to all-ages skateboarding and shoe personalization workshops and art displays featuring Canadian artists in between. All of the events are free, but spots are first come, first serve. Would-be attendees can RSVP to reserve their spot for a show or workshop at the House of Vans website.
Vans is promoting the event with PR handled by BICOM – which was recently named the brand's PR AOR in Canada – as well as paid social, a partnership with Vice to share digital sponsored content and a special Vans Snapchat filter Canadians can use on March 16.
The House of Vans banner has previously been used at two permanent spaces in New York and London, as well as at festivals like NXNE in Toronto and Osheaga in Montreal. In an interview with Billboard, April Vitkus, senior director of global brand marketing at Vans, says the brand is expanding House of Vans as a way to not only commemorate the anniversary, but make what's become a "cultural hub" for the brand accessible to as many communities as possible to set the tone for the brand going into the future. Alex Auchu, marketing manager at Vans Canada, says the positive energy surrounding Toronto's music and cultural scenes made it a perfect place to extend the celebration over 18 days.
"Our objective here is to reward our fans – old and new – and to welcome new ones in by connecting and having real conversations with them in a meaningful and lasting way," Auchu says. "The bar is set very high. We took the precautions necessary to ensure that the Toronto's celebrations were on par with our ambitious global strategy."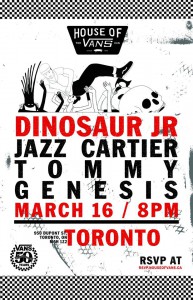 The Toronto House of Vans events cover a wide range of artists. The first night features alt-rock pioneers Dinosaur Jr. playing alongside Jazz Cartier, one of the fastest-rising hip-hop artists in Toronto, as well as Vancouver's Tommy Genesis. Subsequent nights feature Toronto bands playing a range of rock genres, including Fake Palms, The Beverleys, Faze and Career Suicide, with a final night featuring Canadian electronic musicians Tommy Kruise and Bambii playing with Grandmaster Flash. While there are certainly some big-name international artists on the bill, the focus is clearly on Canadian acts, which Auchu says points to the roll local artists have had in shaping the brand and to show they will continue to do so for years to come.

Featured image courtesy Johannes Scherman