Frank & Oak's shopping mall plans
The brand is set to open two new locations, aiming to bring its downtown feel to traditional shopping centres.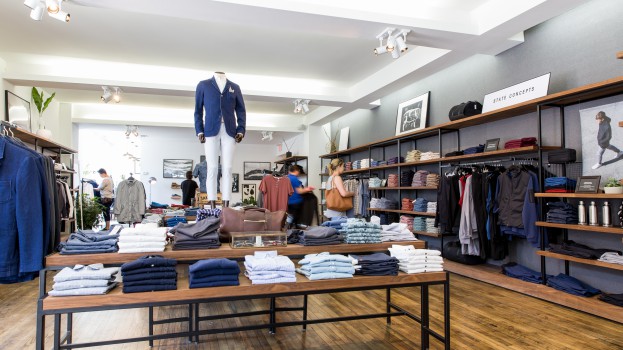 Menswear retailer Frank & Oak is planning two new concept stores, which will be its first locations housed in traditional shopping centres.

The first store will open in mid-May in CF Carrefour Laval in Quebec and the second is set for CF Sherway Gardens in Toronto (its third location in the Toronto area). Later this spring, Frank & Oak says it will make another announcement about an additional shopping centre location.

The stores will be the 13th and 14th physical locations (including three in the U.S.) for the brand, which began as an online-only retailer and started opening bricks-and-mortar stores in 2014. Its locations are mainly in downtown neighbourhoods, though it does have a location at the CF Shops at Don Mills, an open-air shopping centre in the north end of Toronto.

The idea behind now entering traditional malls was to bring the "community" feel and experience of the brand's downtown stores to shopping centre customers, says Ethan Song, Frank & Oak's co-founder and CEO. "There's a real shift right now in retail," he says, noting that traditional malls are undergoing transformations to focus more on the customer experience.

About a third of each store is dedicated to service, rather than selling product, he says. That includes things like its personal styling offering, barber services, a lounge and café.

While entering traditional shopping centres means Frank & Oak will be potentially in greater proximity to high-end retailers and department stores that offer similar personalized services, the more mid-level brand is targeting a younger crowd, Song says. Being close to other retailers will also help people see how Frank & Oak's experience is different, he says.

He adds that it was never Frank & Oak's ambition to be a boutique retailer, and its aim is to become an "iconic" brand for millennial consumers, and help shape future retail experiences.