Ubisoft's pandemic hits Canada
Artists collaborate to imagine what a global fall of society would look like here.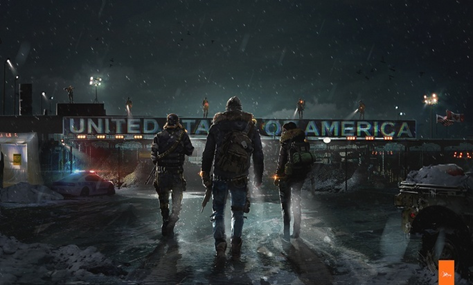 Canadians think of themselves as the most polite people around, but would that hold up in the face of a global pandemic that causes society to completely collapse? Ubisoft turned to Canadian artists to imagine it for themselves as part of the "Fall of Canada" campaign for the release of Tom Clancy's The Division.

As part of a contest earlier this year, storyboards depicting moments of how the global pandemic that leads to the events of the video game impacted Canada was uploaded to the "Fall of Canada" microsite. Canadian artists were asked to provide their own interpretation of these moments, and then fans voted on their favourite pieces. Those with the most votes received a variety of prizes, including being part of a video that told the spin-off prequel story, and which was compiled using the submitted art.

The grand prize winner was Montreal's Bertille Giacomoni, whose art showed Canadian soldiers who are part of the game's titular "division" entering the U.S. to join the fight going on there. The video is currently being used in a push on social media, with media buying and planning done in-house at Ubisoft.

While The Division itself puts players in a setting after the downfall of society, much of the marketing around it has been focused on telling the backstory behind how the world got there. An activation, as part of the global campaign, featured an online game that simulated how quickly a pandemic could ravage the world, with the player as patient zero in their real-world location.

Here in Canada, promotion for The Division has also included a partnership between Ubisoft and Vice Media on a three-part documentary series called Infected earlier this year. The doc series takes a real-life look at how likely it would be for a pandemic to hit Canada and how prepared the country is to face one.